Since its introduction, the Brickell City Center has brought extra vibrance to Miami's ever-growing financial district.
Featuring luxury retailers, unique restaurant concepts and areas for relax, the Brickell City Center has quickly become a favorite hangout spot for locals and tourists.
The latest addition to this high-end commercial center will be an one-of-a-kind Italian inspired food court, with both casual and fine dining options. The food court will be introduced in December 2017.
Mercato Grab and Go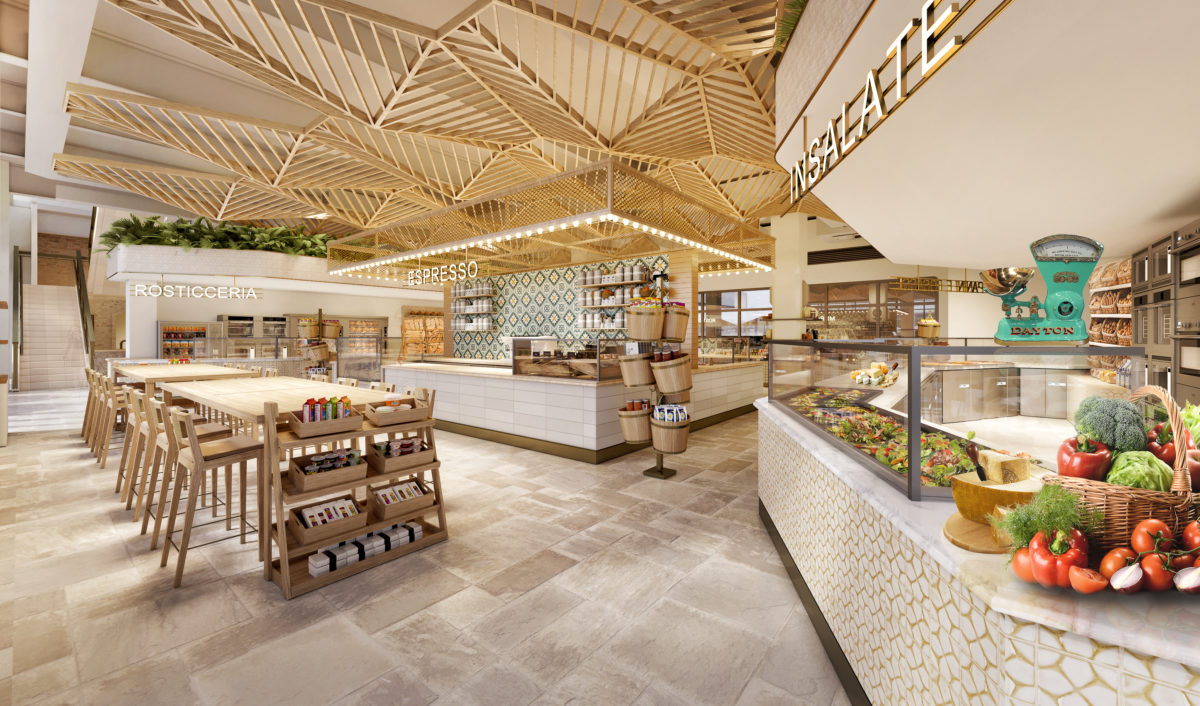 The Mercato Grab and Go will feature a variety of options for both casual and sophisticated Italian cuisine lovers. Among them are a full-service cafe with an espresso bar; a traditional Italian bakery; mozzarella and fresh raw bars; on-the-go prepared meals and an Italian chocolate and gelato eatery. A live music cocktail and aperitivo bar are also set for opening, and a kitchen venue La Scuola designed for cooking classes, chef takeovers and other events will be available for rent.
Pesce
Pesce, a Mediterranean inspired restaurant, will bring yummy food options to Miami from the island of Sardinia. Pesce will  also feature fine dining ambience, with fresh fish on the menu.
Stagionale
Stagionale is a fresh fine dining concept, inspired by the Lombardy region of Italy , with local Lombardy ingredients in its menu.