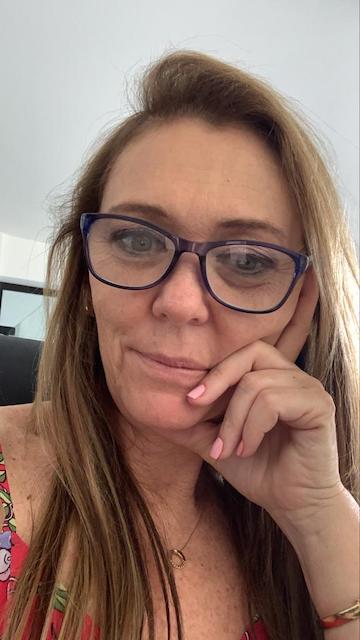 Por Gabriela Streb
A palavra de ordem é reinventar. Adaptar-se ao novo normal, expressão esta que não me convence. Não acho ainda nada normal ficar em casa, não sair à vontade, não me reunir com muitos amigos, ao mesmo tempo, e usar máscara em todos os lugares. Até no meu escritório. Não venham me falar que isso é normal.
Galeto drive thru, aniversários e formaturas online, reuniões virtuais, ferramentas em aplicativos, que, de certo modo, ninguém usava. Muito embora o facetime* já exista há um bom tempo.
Admiro muito as pessoas, em especial as mais velhas, um dos grupos de riscos do COVID, portanto, vulneráveis, que usaram o novo normal para se reinventar.
Minha madrinha, Henriete Schmitz, tem um diário do Igor Cat numa rede social. Lá, ela escreve as impressões do gato, na sua interpretação, o que ele deve pensar e aprontar. Ela é casada com meu padrinho, Delano Schmitz, tem quatro filhas lindas e todas já tomaram seu rumo. Portanto, os dois estão sozinhos em casa.
Nesse período, ainda sem a possível visita das gurias e dos netos, eles fazem algo muito legal. Ela é toda habilidosa e carinhosa em pequenos detalhes, desde as flores no jardim, a um jantar. Então, como não se pode ainda sair para jantar por aí, tranquilamente, ela monta uma mesa em casa, maravilhosa, cheia de detalhes com pratos e guardanapos combinando com as taças. Faz um jantar especial e os dois brindam, como se num restaurante estivessem. Dá para escolher um vinho ou um espumante e até uma música gostosa, para embalar o momento que, segundo ela, é para refletir as coisas da sua família, mas, como ela mesma escreve: "só as coisas boas." Isso tudo também pode ser chamado de Celebrar a Vida!
* FaceTime é um produto de videotelefonia proprietário desenvolvido pela Apple.
*Os artigos assinados não refletem necessariamente a opinião da Florida Review Magazine
**Se você deseja enviar artigos para a nossa newsletter, ela é gratuita. Você pode enviar um email para editor@floridareview.com
---
Celebrate life

By Gabriela Streb
advgabrielastreb@gmail.com
The order word is to reinvent. Adapting to the new normal, an expression that does not convince me. I still don't think it's normal to stay at home, not go out at ease, not meet with many friends at the same time, and wear a mask everywhere. Even in my office. Don't tell me this is normal.
Drive-thru chicken, online birthdays and graduations, virtual meetings, tools in applications, which, in a way, no one used. Even though facetime * has been around for a long time.
I admire people, especially the older ones, one of COVID's risk groups, therefore vulnerable, who used the new normal to reinvent themselves.
My godmother, Henriette Schmitz, has an Igor Cat diary on a social network. There, she writes the impressions of the cat, in her interpretation, what he must think and do. She is married to my best man, Delano Schmitz has four beautiful daughters, and they have all taken their course. Therefore, the two are alone at home.
During this period, even without girls and grandchildren's possible visit, they do something very cool. She is all skillful and loving in little details, from the flowers in the garden to dinner. So, since you can't still go out to dinner, quietly, she sets up a fabulous table at home, full of details with plates and napkins matching the bowls. He makes a special dinner and the two toast, as if in a restaurant. You can choose a wine or a sparkling wine and even a lovely song, to pack the moment that, according to her, is to reflect the things of your family, but, as she writes: "only the good things." This can also be called Celebrating Life!
* FaceTime is a proprietary video-telephony product developed by Apple.
* Signed articles do not necessarily reflect the opinion of Florida Review Magazine
** If you want to send articles to our newsletter, it is free. You can send an email to editor@floridareview.com