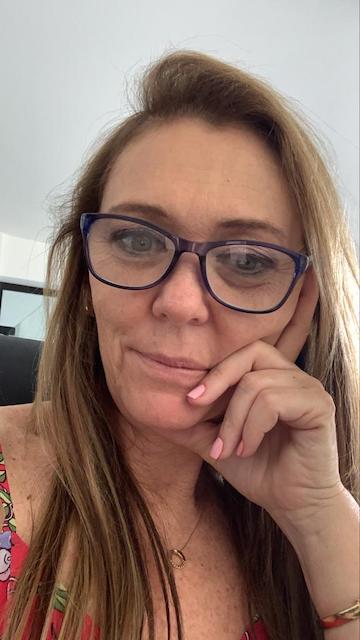 Por Gabriela Streb

Pareço uma vitrola trancada, que vai, volta e retorna ao tal COVID. Problema é que na falta de assuntos outros, além de Política, que também está sempre em pauta, o COVID ainda segue na liderança.
Conversando com uma amiga, esta me contou do desafio que é ter crianças e adolescentes em casa, para continuar as aulas, que são agora feitas online.
Essa conhecida tem três filhos em idades e classes diferentes. O mais novo segue sendo alfabetizado e é o que, em tese, teria maior atenção dos pais. Acaba que a colega é advogada e também trabalha em casa, até porque não tem aonde deixar seus filhos. Então, entre uma petição, recurso, afazeres domésticos, tem ainda a situação de acompanhar o aprendizado das crianças.
Veio minha constatação: mas que ginástica que tu faz com esses três! Como funciona isso? Horários diferentes, ambientes que devem estar preparados para as aulas separadas dos três meninos?
No seu relato, tudo começa com a ajuda ao menor em se logar. Por mais avançadas que as crianças sejam, em termos de tecnologia, ainda necessitam de auxílio. Afinal, a aula não presencial depende de certas tarefas no próprio computador e não se trata apenas de um aplicativo de joguinho.
Aliás, se isso não fosse verdade, não seria necessário termos prédios escolares e professores de carne e osso. Depois disso, vem a dificuldade em fazer esta criança se concentrar e prestar atenção nessa tela de computador.
Aí tem uma diferença: tem crianças mais introspectivas, que gostam dessa pseudo solidão e tem outras ligadas na tomada em 220v. Depois tem a aula de Educação Física, Artes e Geografia. Dá para imaginar tudo isso? E com as outras duas crianças ainda?
Os mais velhos acabam no quarto, dividindo computador e espaço, onde sua mãe faz o monitoramento: está jogando ou estudando? Cumpriu a tarefa? Tem tema ou leitura? Vida longa a esses pais! Têm meu respeito!
*Os artigos assinados não refletem necessariamente a opinião da Florida Review Magazine
**Se você deseja enviar artigos para a nossa newsletter, ela é gratuita. Você pode enviar um email para editor@floridareview.com
---
COVID Challenges
By Gabriela Streb

I look like a locked record player that goes back and forth to that COVID. The problem is that in the absence of other matters, in addition to Politics, which is also always on the agenda, COVID remains in the lead.
Talking to a friend, she told me about the challenge of having children and teenagers at home, to continue classes, which are now done online.
This acquaintance has three children of different ages and classes. The youngest continues to be literate and is what, in theory, would have the most attention from parents. It turns out that the colleague is a lawyer and also works at home, not least because she has nowhere to leave her children. So, between a petition, appeal, domestic chores, there is still the situation of monitoring the children's learning.
My observation came: what gymnastics you do with these three! How does it work? Different schedules, environments that must be prepared for the separate classes of the three boys?
In your account, it all starts with helping the minor to log in. As advanced as children are, in terms of technology, they still need help. After all, the non-face-to-face class depends on certain tasks on the computer itself and it is not just a game application.
If that were not true, it would not be necessary to have school buildings and teachers of flesh and blood. After that, comes the difficulty in making this child concentrate and pay attention to that computer screen.
There is a difference: there are more introspective children who like this pseudo loneliness and there are others connected to the 220v outlet. Then there's the class
Physical Education, Arts, and Geography. Can you imagine all this? And with the other two children yet?
The older ones end up in the room, sharing a computer and space, where their mother monitors: are they playing or studying? Did you do the job? Do you have a theme or reading? Long live these parents! Have my respect!
* Signed articles do not necessarily reflect the opinion of Florida Review Magazine
**If you would like to send us articles for our newsletter, it is free. You can email us at editor@floridareview.com