Milan has been well known as a high fashion capital of the world and for some years it has been hosting an outstanding charity event famous all over the world the "AmfAR gala" held at the Permanente Museum in via Turati.
AmfAR  events are well known for the numerous celebrities  supporting it.  This year the red carpet was literally booming with internationally acclaimed rich and famous. The  AmfAR  Foundation Chairman of  the Board Kenneth Cole was drowning in the ocean of sheer beauty surrounded by internationally acclaimed models like Alessandra Ambrosio,  Karolina Kurkova, Irina Sheikh,  Hailey Baldwin, Claudia Galanti and others. An amazing number of VIP joined the Italian fashion community last night to honor Angela Missoni and to help raise funds for amfAR's innovative AIDS research programs.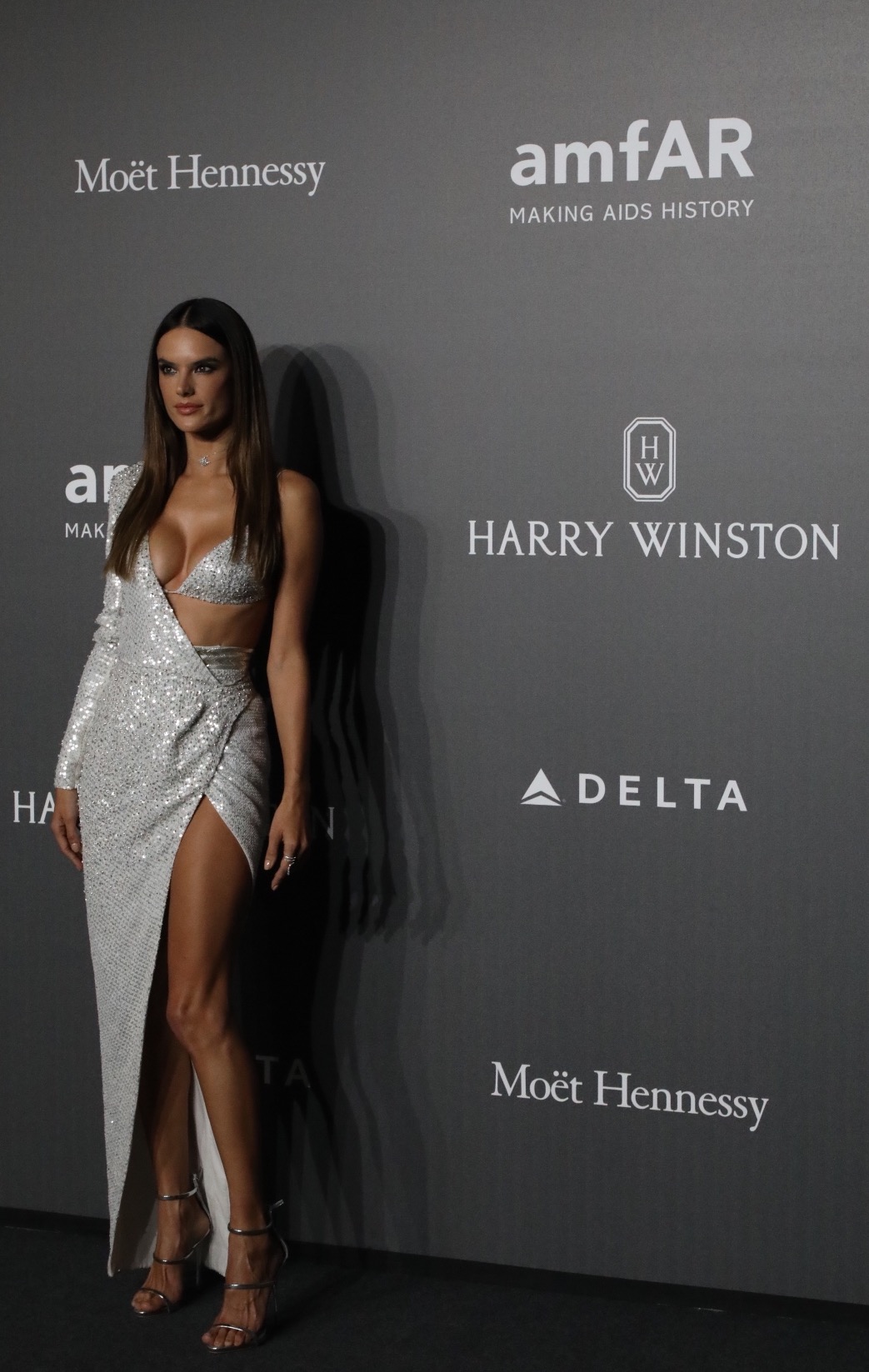 Passing in front of the amazed paparazzi were such celebrities like Andrea Bocelli, Chiara Ferragni, Jesse Metcalfe, Samile Bermannelli, Tim Blanks, Derek Blasberg, Jamie Campbell Bower, Dean Caten, Dan Caten, Hailey Clauson,  Federica Fontana, Georgia Fowler, Nathalie Rapti Gomez, Giorgio Gori, Izabel Goulart, Elsa Hosk, Jon Kortajarena, Margherita Maccapani Missoni Amos, Teresa Maccapani Missoni, Natalie Ludwig, Rosita Missoni, Lottie Moss, Mia Moretti, Leila Nda, Cristiana Corradi, Jasmine Sanders, Cara Santana, Riccardo Scamarcio, Elizabeth Sulcer, Stefano Tonchi, Juan Carlos Tubilla, Ellen von Unwerth, Caroline Vreeland, and HSH Princess Lilly zu Sayn-Wittgenstein-Berleburg. "This is the top event in Milan, – told me a famous italian reporter who was attending like me the Red Carpet, – everybody who counts is here tonight. "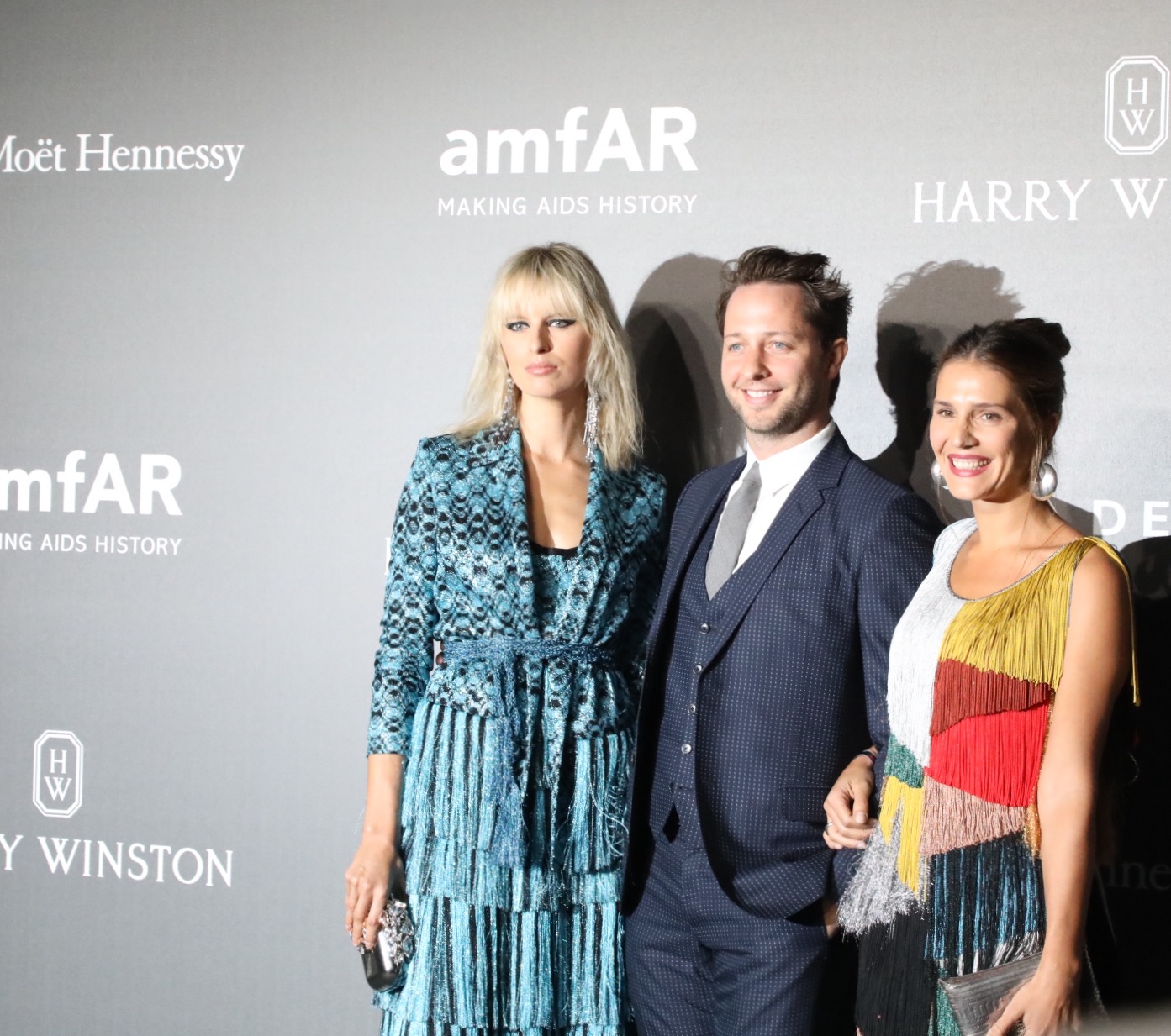 All of a sudden everyone on the red carpet event practically stood still when they saw in front of them the one and only queen of fashion journalism Anne Wintour posing shyly and in a very  simple manner with the AmfAR Chairman Kenneth Cole.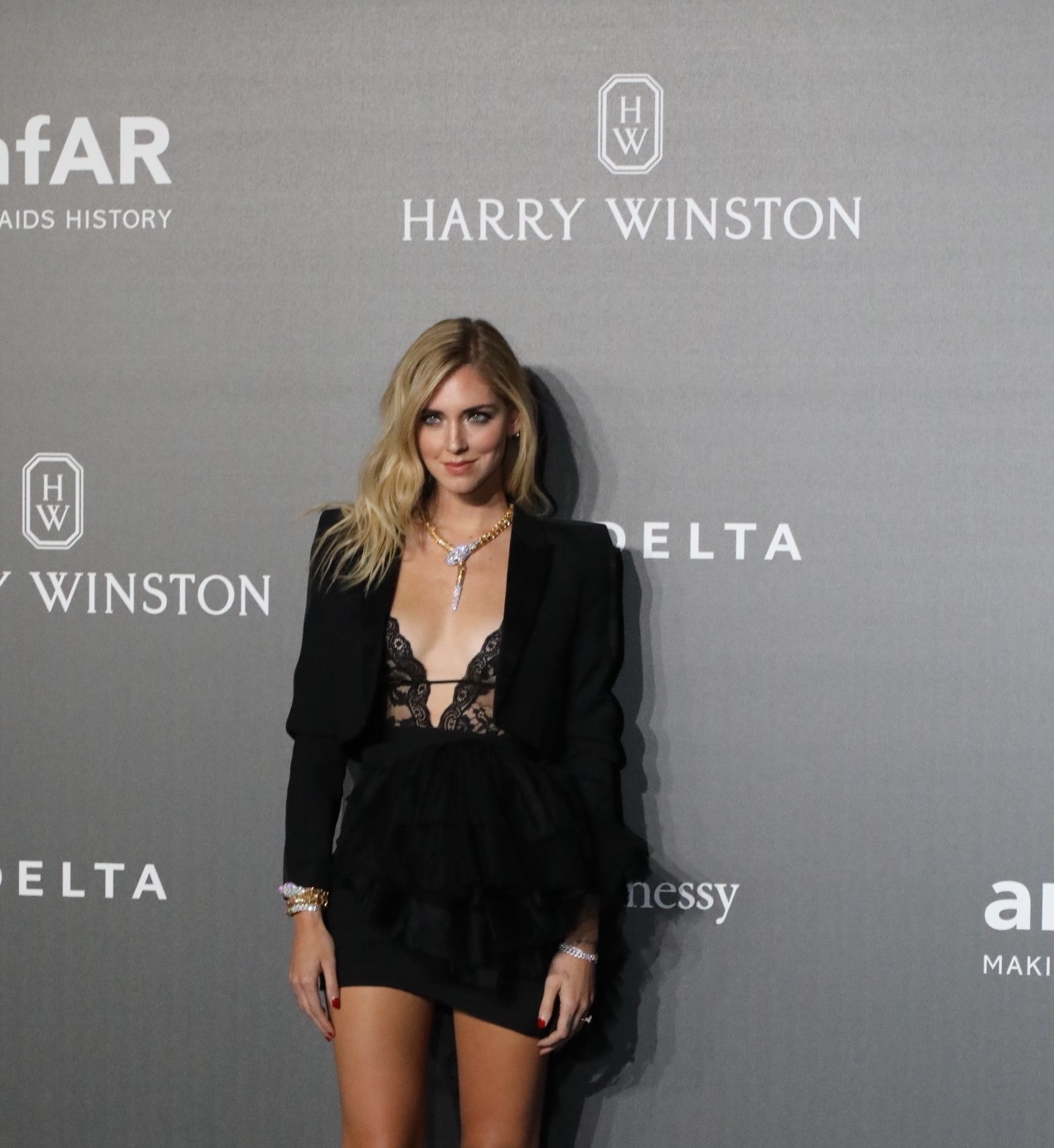 The ninth annual amfAR Milano gala was held in conjunction with Milan Fashion Week and was presented by the famous jeweler Harry Winston that took over the stage as a real professional presenter.  By the end of the evening a sum of $1.4 million was raised for the Foundation. An elegant cocktail party took place where the guests mingled and socialized enjoying pieces of art to be displayed at the auction. Following the cocktail party there was an elegant black-tie dinner held in the private dining room of the Permanente.
Stunning Karolina Kurkova in a blue Missoni dress opened the evening thanking the event's sponsors, and introduced Kenneth Cole, who spoke about amfAR's efforts to find an effective AIDS cure by 2020. Kenneth Cole has been a designer for many decades before to become the Chairman of amfAR and thanks to his efforts the foundation boast such great support of numerous  fashion celebrities who come every year to the amfAR Gala.
"Thanks to the generosity of everyone here and that of amfAR supporters around the world, we've been able to invest millions of dollars in research that has helped to transform AIDS from a death sentence to a treatable condition," Cole said. "Tonight, we should take a moment to celebrate how much we've accomplished and how far we've come, while not losing sight of the hard work that remains to realize a cure for the 37 million individuals globally who are still living with HIV."
After the Chairman's  speech Carlo Capasa came up on stage and presented Angela Missoni, the head of Missoni fashion house with the Award of Courage in recognition of her outstanding personal commitment to the fight against AIDS, her generous support of amfAR and her broad philanthropic efforts. Capasa praised her more than 15 years of supporting the fight against AIDS through different initiatives around the world. Angela Missoni then joined Capasa on stage to accept the honoring award and spoke of the necessity of all to do right in the world.
"Ever since amfAR told me I would be receiving the Courage Award, I've been thinking about courage and what it means to be brave. When 20 years ago I took over the creative direction of Missoni from my mother, Rosita, people said I was very brave. But now, who I think is really brave, are the 37 million people worldwide  living with HIV. And today, I want to dedicate this award to them," Missoni said in her touching speech. Every guest of the evening was presented with a Missoni hoodie  designed by Angela Missoni for the race in the name of women's rights.
Between the auction and Angela Missoni  honouring the one and only  Andrea Bocelli took over the stage accompanied by the vocalist Ilaria della Bidia.  His performance was unique starting out with the most famous Elvis Presley song "Can't help falling in love with you" and following with the famous "Canto della Terra". His performance brought a special magical touch to the evening's atmosphere and it was amazing to see tears of joy in the eyes of the celebrities, who simply couldn't resist  Bocelli's emotional performance.
The evening's live auction, led by the event producer Andy Boose featured an array of luxury items.
Cracking Art's "Big Crocodile," part of a public art installation of massive sculptural animals made of recyclable plastic installed in urban contexts, sold for 50,000€.
Inter legend Javier Zanetti kicked around a soccer ball on stage during Inter Football experience lot, which features two ground box seats and dinner with Zanetti himself. The experience sold for 30,000€.
An amfAR exclusive one-of-a-kind Moët & Chandon MCIII coffret that features 9 magnum bottles of MCIII, displayed in special lighting sold, for 20,000€.
A curated collection of photographer Slim Aarons' photographs, showcasing his life-long love affair with Italy through breathtaking aerials of the Sicilian countryside, famous beaches and intimate celebrity portraits, sold for 50,000€.
Margherita Missoni presented a brand new, one-of-a-kind Fiat 500C, tailored in Missoni's signature stripes by Garage Italia. The custom car, art directed by Angela Missoni, sold for 50,000€.
The gorgeous supermodel group of Karolina Kurkova, Alessandra Ambrosio, Jourdan Dunn, Hailey Baldwin, Izabel Goulart, Shanina Shaik, Jasmine Sanders, Hailey Clauson, Lottie Moss and Caroline Vreeland took to the stage to auction a group photo that will be reposted from amfAR's Instagram account on all of the models' social media pages for their combined millions of followers to see. The photo opportunity sold for 30,000€.
Afеer the amazingly successful auction the gorgeous Lion Babe started a real dance party throughout the room with her hits "She's a Lady," "Don't U Worry" and "Jump Hi." Dancing close were such celebrities as Derek Blasberg and Karolina Kurkova. The dancing continued at the after-party in the hall room with music from DJ Johnny Dynell and DJ Dimitri From Paris.
For many years the Italian fashion community has been extremely loyal in its strong support of amfAR, with Italian fashion houses and designers leading many of the Foundation's most successful fundraising efforts.
This amazing gala proved to be another huge success in fundraising of the amfAR foundation on the Italian sole and the extraordinary presence of the great tenor Bocelli made this experience unique and added a special Italian touch to this extraordinary benefic evening.
Ekaterina Shevlyakova
International Journalist
Born in Moscow Ekaterina graduated from the journalism faculty of the most prestigious Russian University "Institute of International Relations". Speaking fluently three foreign languages (English, Italian, German) she has been writing for a number of Russian and international lifestyle magazines and journals. She attended many important international events and has good knowledge of the fashion industry.
Fascinated by Italian art and culture Ekaterina moved to Rome and has been living there for many years. She finished the course at the Rome Institute of Tourism and underwent a number of courses in the History of Arts. Ekaterina got to know a lot of people of different walks of life and professions among them the crowd of fashion business which is so well developed in Italy. With all the acquired knowledge Ekaterina started writing articles about fashion and other events in Rome, Milan and other cities of Italy and all over Europe. Her publications appeared in a number of Russian magazines and newspapers. She traveled a lot to Florida and knows the Miami society very well. She loves it there and would be pleased to inform the local public about what happens in Europe, especially in Italy on a regular basis.