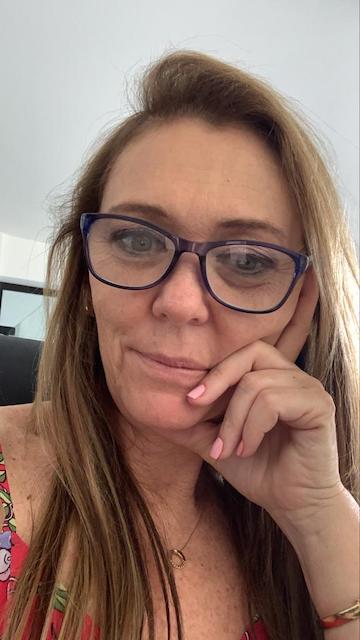 Por Gabriela Streb
advgabrielastreb@gmail.com

O distanciamento, imposto pelo Coronavírus, trouxe mudança e disciplina de hábitos, que outrora não tinham importância na minha vida. Confesso, um grande desafio. Ficar em casa era sinônimo de fim de semana e fim de semana era sinônimo de sofá com TV, dormir tarde e até tarde, comer e beber não tão saudável.
Daí, vem esse vírus, que impõem o distanciamento social e me mantém em casa de segunda a segunda.
Perceber que ficar no lar todos esses dias, e que não são finais de semana, levou quase uma semana. Eu achava que, pelo fato de estar em casa, podia fazer tudo que costumava fazer no finde. Me dar conta disso foi um desafio, então veio a disciplina que precisa estar alinhada com a motivação, alegria e autoestima.
Não adianta levantar cedo e ficar de pijama e pantufa o dia todo. Trocar o dia pela noite e comer o tempo todo. Afinal, a geladeira está muito próxima. Acordo, troco de roupa, arrumo cabelo e até me maquio.
Quem de nós iria imaginar que, em abril de 2020, estaríamos fazendo ginástica na sala, em plena terça-feira, às 10h! Ou assistindo um show, descobrindo a existência da chamada live!
Nos meus mais profundos sonhos, jamais pensei que ficar em casa seria uma questão de saúde e até de medo. Aliás, sentir medo desse vírus. de certa forma, é fundamental para que respeitemos as normas de distanciamento. Sem ele, certamente estaríamos na antiga vida, sem qualquer cuidado da contaminação.
Esta semana, a loja, que fica embaixo do meu escritório, recolheu as mercadorias, demitiu funcionários e fechou. Escuto várias pessoas dizendo que tudo isso tem seu propósito e que vamos sair mais fortes. Eu tenho lá minhas dúvidas e, se me perguntarem onde eu quero chegar, respondo: Gostaria de chegar no mundo igual ao que eu tinha antes, não melhor nem pior, apenas igual, já estaria de bom tamanho e a loja estaria aberta.
*Os artigos assinados não refletem necessariamente a opinião da Florida Review Magazine
**Se você deseja enviar artigos para a nossa newsletter, ela é gratuita. Você pode enviar um email para editor@floridareview.com
---
Learning from the virus

The distance, imposed by the Coronavirus, brought about change and habits discipline, which in the past did not matter in my life. I confess a great challenge. Staying at home was synonymous with weekend and weekend was synonymous with sofa with TV, sleeping late and late, eating and drinking not so healthy.
Hence this virus, which imposes social distance and keeps me at home from Monday to Monday.
Realizing that staying at home all these days and that they are not weekends, took almost a week. I thought that, because I was at home, I could do everything I used to do at the weekend. Realizing this was a challenge, so came the discipline that needs to be aligned with motivation, joy, and self-esteem.
It's no use getting up early and wearing pajamas and slippers all day. Change the day for the night and eat all the time. After all, the refrigerator is very close. I wake up, change my clothes, fix my hair, and even put my makeup on.
Who of us would imagine that, in April 2020, we would be doing gymnastics in the room, on Tuesday, at 10 am! Or watching a show, discovering the existence of the so-called life!
In my deepest dreams, I never thought that staying at home would be a matter of health and even fear. Be afraid of this virus. in a way, it is fundamental for us to respect the distance rules. Without it, we would certainly be in the old life, without any care of contamination.
This week, the store, which is under my office, collected the goods, dismissed employees, and closed. I hear several people saying that all of this has its purpose and that we will come out stronger. I have my doubts there and, if they ask me where I want to go, I answer: I would like to arrive in the world the same as I had before, no better or worse, just the same, it would be a good size and the store would be open.
* Signed articles do not necessarily reflect the opinion of Florida Review Magazine
**If you would like to send us articles for our newsletter, it is free. You can email us at editor@floridareview.com