Por Gabriela Streb
advgabrielastreb@gmail.com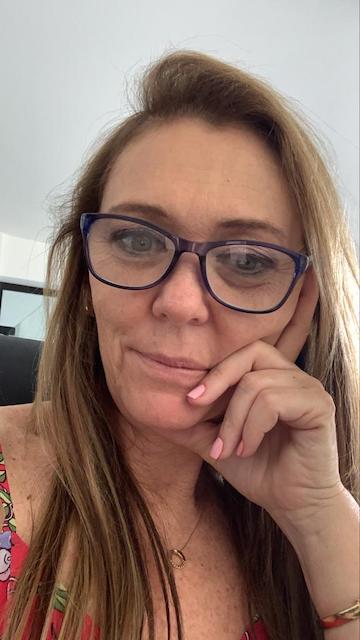 Concordo que bom senso seja um conceito amplo. O que é para mim, não necessariamente é para ti. Entendo que está ligado às noções de sabedoria e de razoabilidade, para adequar regras e costumes.
Mas, convenhamos, em época de Coronavírus, estamos praticamente precisando de babás para certas condutas.
Então, eu preciso de um decreto, para entender a necessidade de usar máscara, ao sair de casa? Que é preciso usar álcool gel frequentemente? Preciso de um Prefeito, Governador ou Presidente, para me dizer isso?
Se o tal bom senso fosse o senso comum de responsabilidade, os governantes teriam mais tempo para governar e não ficar atrás de cada indivíduo.
É necessária uma viatura da polícia me parar na rua para dizer que preciso usar máscara? Quanto desperdício de energia. Às vezes, comparo isso ao tratamento que a Lei dá nas eleições, proibindo tudo que é material. Não pode colar um cartaz com mais de tantos centímetros. Não pode distribuir fotografias.
Parece que o eleitor é uma criança de três anos, que não tem condições de discernir entre o certo e errado. Por óbvio que quanto mais leis, menos preciso fazer, pois tenho o argumento de que a Lei proíbe isso ou aquilo e, quanto menos leis, mais responsável pelas minhas decisões vou ser.
Comparar culturas de países não é o melhor caminho, mas me atrevo: A Islândia, que tem seus 350 mil habitantes, país um pouco maior que algumas cidades brasileiras, mapeou o DNA de todos seus habitantes. Isso é bom? Claro que é. Isso é ruim? Claro que é, para quem como eu mora no Brasil e tem inúmeros receios de perigos, em tais dados serem divulgados.
Aí vem o bom senso. Na Islândia, acredito que jamais iriam questionar o fato de que ter o DNA de seus habitantes, pudesse representar um perigo. Tampouco, alguém no Japão iria questionar o fato de recolher o lixo, que foi produzido por si mesmo num parque. Porque é assim. Tão somente assim.
*Os artigos assinados não refletem necessariamente a opinião da Florida Review Magazine
**Se você deseja enviar artigos para a nossa newsletter, ela é gratuita. Você pode enviar um email para editor@floridareview.com
---
Common sense

I agree that common sense is a broad concept. What is for me, it is not necessarily for you. I understand that it is linked to the notions of wisdom and reasonableness, to adopt rules and customs.
But, let's face it, in the Coronavirus era, we are practically in need of nannies for certain conducts.
So, do I need a decree to understand the need to wear a mask when leaving home? That you need to use alcohol gel often? Do I need a Mayor, Governor, or President to tell me this?
If such common sense were the common sense of responsibility, government officials would have more time to govern and not lag behind each individual.
Is it necessary for a police car to stop me on the street to say that I need to wear a mask? How much energy waste. Sometimes I compare this to the treatment that the Law gives in the elections, prohibiting everything that is material. You cannot paste a poster with more than so many centimeters. You cannot distribute photos.
It seems that the voter is a three-year-old child, who is unable to discern between right and wrong. The more laws, the less I need to do because I argue that the Law prohibits this or that and, the fewer laws, the more responsible for my decisions I will be.
Comparing country cultures is not the best way, but I dare: Iceland, which has 350,000 inhabitants, a country slightly larger than some Brazilian cities, has mapped the DNA of all its inhabitants. That's nice? Course is. This is bad? Of course, it is, for those like me who live in Brazil and have numerous fears of dangers, in such data being released.
Here comes common sense. In Iceland, I believe that they would never question the fact that having the DNA of their inhabitants could pose a danger. Nor would anyone in Japan question the fact that he collected the garbage, which was produced by himself in a park. Because it's like this. Just so.
* Signed articles do not necessarily reflect the opinion of Florida Review Magazine
**If you would like to send us articles for our newsletter, it is free. You can email us at editor@floridareview.com