Apelidada de Jax, a cidade é a terceira mais populosa na Costa Leste dos Estados Unidos, atrás apenas de Nova York e Filadélfia.
editoria@floridareview.com

Ao imaginar uma viagem ao Estado mais turístico dos Estados Unidos, a Florida, é comum pensar nos parques da Disney ou nas belas praias de Miami e esquecer de tesouros escondidos, que também partilham do clima semelhando ao que desfrutamos no Brasil durante a maior parte do ano.
Um desses lugares é a maior cidade do Estado, com uma população de cerca de 850 mil habitantes, e ponto de encontro do Oceano Atlântico com o rio "St. John", maior em extensão (498.896 km) na Florida e mais significativo em uso recreativo e comercial.
Jacksonville, por seu clima e localização, usufrui de riquezas naturais únicas, extensão de 45 kilometros de praias, além de atrações turísticas como o cartão postal da cidade: a Friendship Fountain.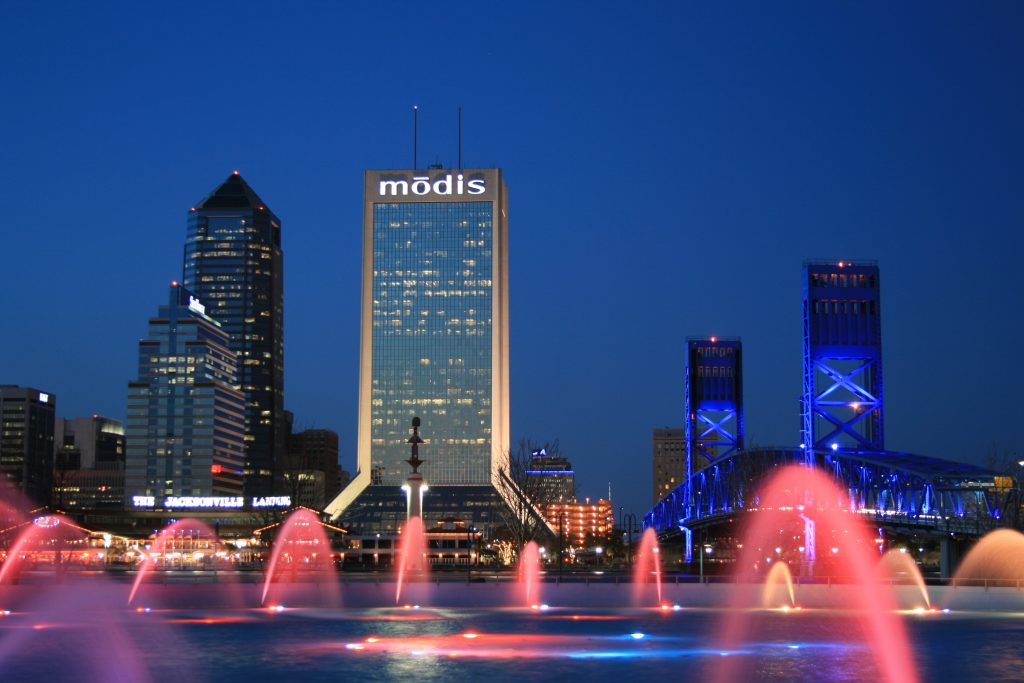 A fonte, que, na época da inauguração, já foi considerada a maior e mais alta do mundo, fica próxima ao rio St. John e faz parte do "calçadão" da cidade, o Riverwalk, que tem cerca de dois quilômetros de extensão.
Essa localização permite uma vista da cidade em volta do rio, os hotéis, edifícios residenciais, além da John T. Alsop Jr Bridge – ou Main Street Bridge -, uma linda ponte azul, que cruza o rio St. Johns.
Atrações eco-friendly
Essa proximidade de Jacksonville com o rio St. John permite que a cidade explore suas riquezas naturais de forma intensa, mas com a responsabilidade da preservação.
Uma dessas atrações locais é o Timucuan Ecological & Historic Preserve – complexo de pouco mais de 186 mil quilômetros quadrados e seis mil anos de história.
Também é possível apreciar a natureza no meio da cidade ao visitar a trilha Jacksonville Arboretum & Gardens.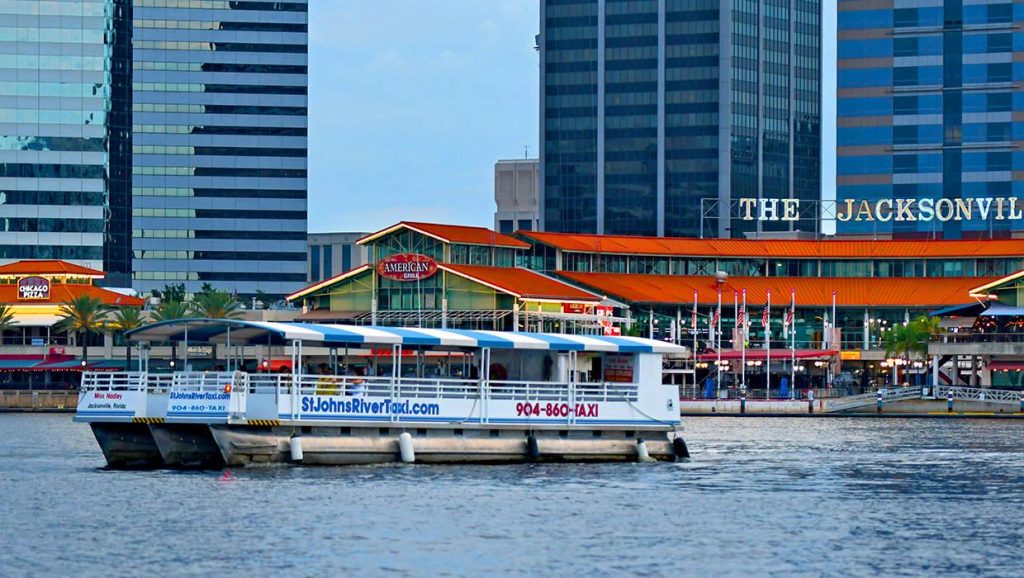 River Taxi
Para chegar ao Everbank Field, estádio do time de futebol americano Jacksonville Jaguars, moradores e turistas utilizam o Jacksonville River Taxi – transporte através do rio St. Johns para vários pontos do centro da Jax.
Com hotéis de cada lado do rio, o táxi aquático é uma forma conveniente para evitar trânsito pesado da cidade grande e aborrecimentos com estacionamento.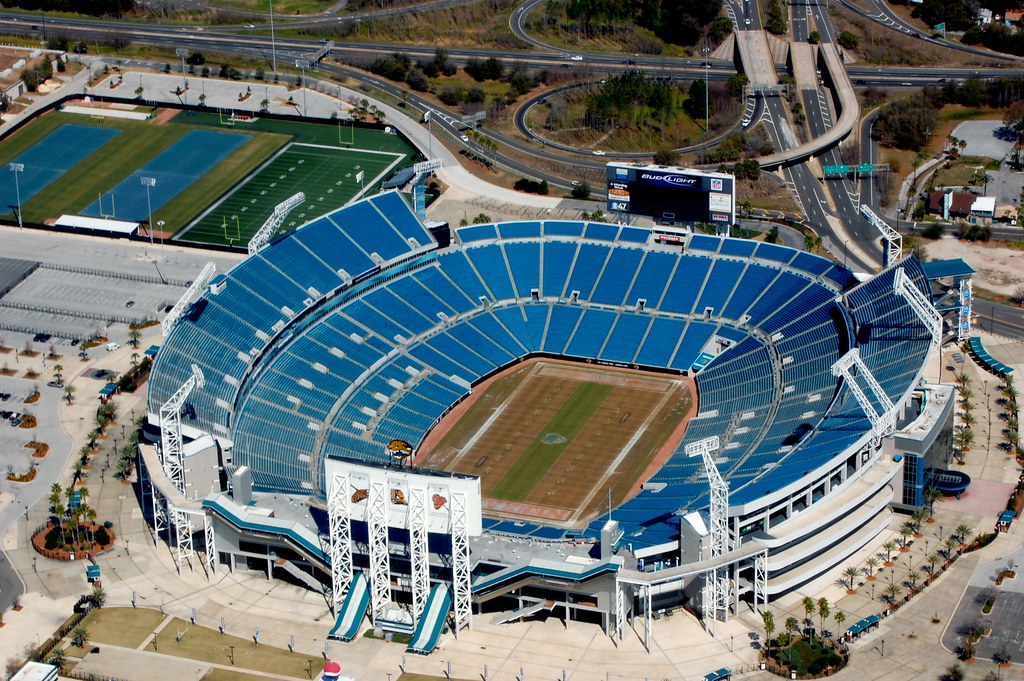 A franquia de futebol americano, fundada em novembro de 1993, é uma atração, não só para os amantes de esportes, pois sua casa, o EverBank Field, é uma atração à parte.
Com capacidade para pouco mais de 84 mil pessoas, o estádio possui marcos históricos como o Superbowl de 2005, em que o New England Patriots, de Tom Brady, venceu o Philadelphia Eagles por 24 a 21.
Também é possível tirar uma foto com a incrível estatua do mascote do time, um jaguar, que fica em frente ao estádio.
Graças à localização estratégica, cerca de 234 kilometros de Cabo Canaveral, Jacksonville é uma das cidades da Florida que abriga a empresa de origem brasileira Embraer, mas que tem uma função muito específica: a fabricação de aeronaves Super Tucano – referência mundial para missões de ataque leve, apoio aéreo tático e reconhecimento, a única com um certificado de tipo militar da Força Aérea dos EUA.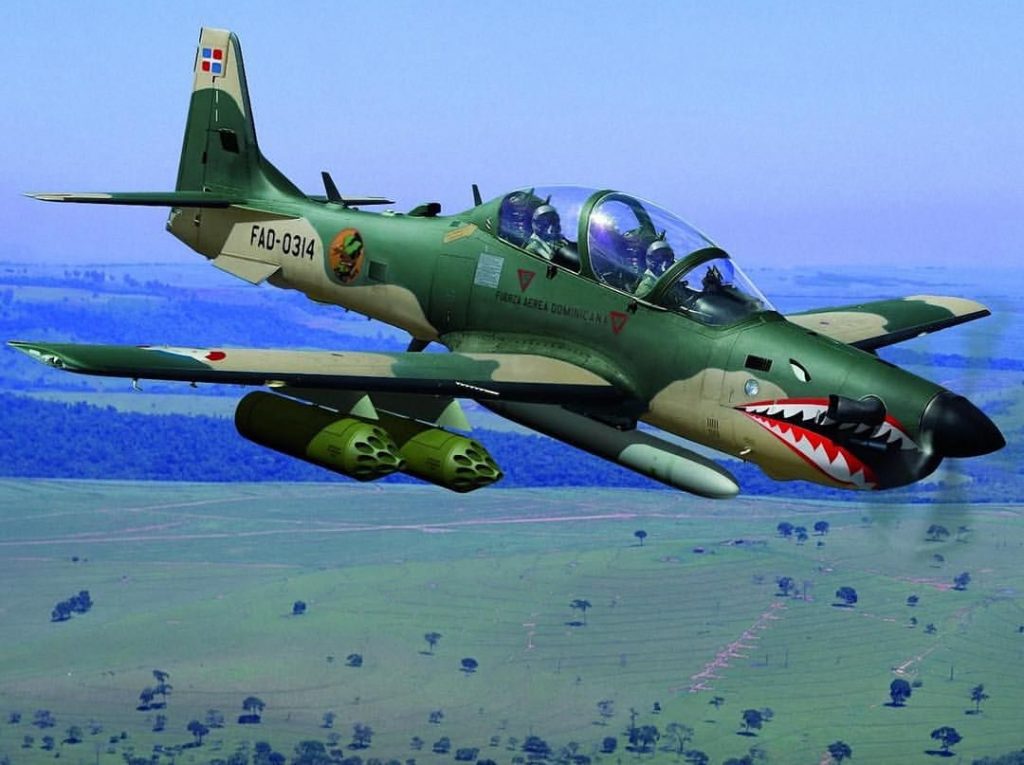 A cidade foi selecionada dentro de uma pequena lista de cidades que possuíam os requisitos mínimos exigidos pela empresa, como mão de obra qualificada e custo de vida satisfatório, além de boa estrutura para a instalação e logística da empresa.
Essa unidade da empresa emprega 81 funcionários, dos quais 65% são veteranos militares americanos, que já distribuíram, desde 2014, quando a primeira aeronave montada no local foi entregue, 32 unidades.
"Flórida é anfitriã de muitos das maiores empresas aeroespaciais e de defesa mundo.  Nossa capacidade de desempenhar um papel vital na manutenção da segurança da nossa nação é uma fonte de grande orgulho para nós", afirmou o governador da Florida na época da escolha da cidade, Jed Bush.
Por sua importância, a unidade foi destino de presidente do Brasil, Jair Bolsonaro, em março deste ano, numa vista de apenas três dias aos Estados Unidos. "Uma empresa genuinamente brasileira, que nos orgulha fora do Brasil. Ela representa a alma do povo brasileiro e toda a sua capacidade de vencer", afirmou Bolsonaro.
---
Discover Jacksonville and understand the importance of the region for Florida and Brazilians
Nicknamed Jax, the city is the third most populous on the East Coast of the United States, behind New York and Philadelphia.

When imagining a trip to the most touristic state in the United States, Florida, it is common to think of Disney parks or the beautiful beaches of Miami and forget about hidden treasures, which also share the climate similar to what we enjoy in Brazil during most of the year.
One of these places is the largest city in the state, with a population of around 850 thousand inhabitants, and the meeting point of the Atlantic Ocean with the river "St. John ", largest in length (498,896 km) in Florida and most significant in recreational and commercial use.
Jacksonville, due to its climate and location, enjoys unique natural resources, 45 kilometers of beaches, as well as tourist attractions such as the city's postcard: the Friendship Fountain.
The fountain, which, at the time of the inauguration, was considered the largest and tallest in the world, is close to the St. John's River and is part of the city's "boardwalk", the Riverwalk, which is about two kilometers long.
This location allows a view of the city around the river, hotels, residential buildings, as well as the John T. Alsop Jr Bridge – or Main Street Bridge -, a beautiful blue bridge that crosses the St. Johns River.
Eco-friendly attractions
This proximity of Jacksonville to the St. John River allows the city to explore its natural riches deeply, but with the responsibility of preservation.
One of these local attractions is the Timucuan Ecological & Historic Preserve – a complex of just over 186 thousand square kilometers and six thousand years of history.
You can also enjoy nature in the middle of the city by visiting the Jacksonville Arboretum & Gardens trail.
River Taxi
To reach Everbank Field, the home of the Jacksonville Jaguars football team, residents and tourists use the Jacksonville River Taxi – transport across the St. Johns River to various points in downtown Jax.
With hotels on either side of the river, the water taxi is a convenient way to avoid heavy traffic in the big city and hassles with parking.
Jacksonville Jaguars
The American football franchise, founded in November 1993, is an attraction, not only for sports lovers, as their home, EverBank Field, is a separate attraction.
With a capacity for just over 84,000 people, the stadium has historic landmarks such as the 2005 Superbowl, in which Tom Brady's New England Patriots defeated the Philadelphia Eagles 24-21.
It is also possible to take a picture with the incredible statue of the team's mascot, a jaguar, which is in front of the stadium.
Embraer
Thanks to its strategic location, about 234 kilometers from Cape Canaveral, Jacksonville is one of the cities in Florida that houses the Brazilian company Embraer, but that has a very specific function: the manufacture of Super Tucano aircraft – a world reference for attack missions. lightweight, tactical air support and reconnaissance, the only one with a US Air Force military type certificate.
The city was selected from a shortlist of cities that had the minimum requirements required by the company, such as qualified labor and satisfactory cost of living, in addition to a good structure for the company's installation and logistics.
This company unit employs 81 employees, 65% of whom are American military veterans, who have distributed 32 units since 2014 when the first aircraft assembled at the site was delivered.
"Florida is host to many of the world's largest aerospace and defense companies. Our ability to play a vital role in maintaining the security of our nation is a source of great pride for us", said the governor of Florida at the time of choosing the city, Jed Bush.
Due to its importance, the unit was the destination of Brazil's president, Jair Bolsonaro, in March this year, in a view of just three days to the United States. "A genuinely Brazilian company, which makes us proud outside Brazil. It represents the soul of the Brazilian people and their entire ability to win," said Bolsonaro.