Luxury shipbuilder Ferretti Group continues to introduce 'refreshed' examples of its semi-custom superyacht line. Their newest re-imagined ship is the Navetta 33, a semi-displacement superyacht with a cruising range of roughly 2,000 nautical miles.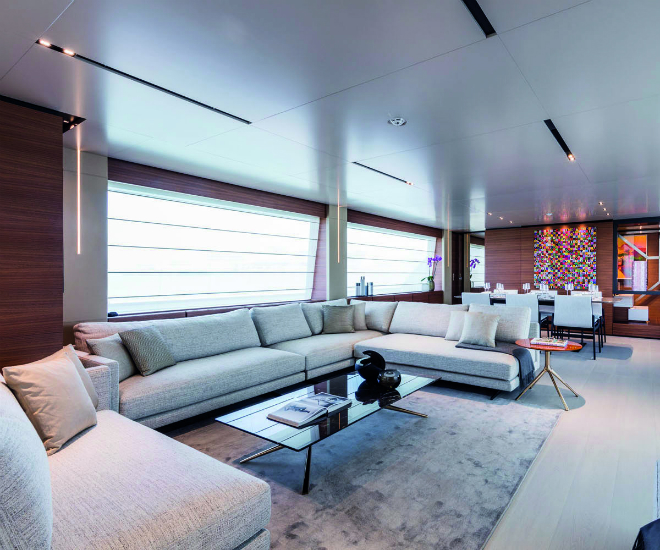 The updated quad-deck 33 follows the Navetta 37 as the second revised yacht in the series, with sleek exterior lines and spacious interior spaces ideal for entertaining. Passengers will be especially drawn to the starboard main deck with its variety of lounge spaces and dining areas.
In addition to four guest cabins located on the lower deck, there is a master suite on the main deck with his-and-hers bathrooms. But the Navetta 33's most impressive amenity has to be the expansive rear saloon: a cavernous and airy central meeting space, the saloon's open concept allows for a superb sense of liberation.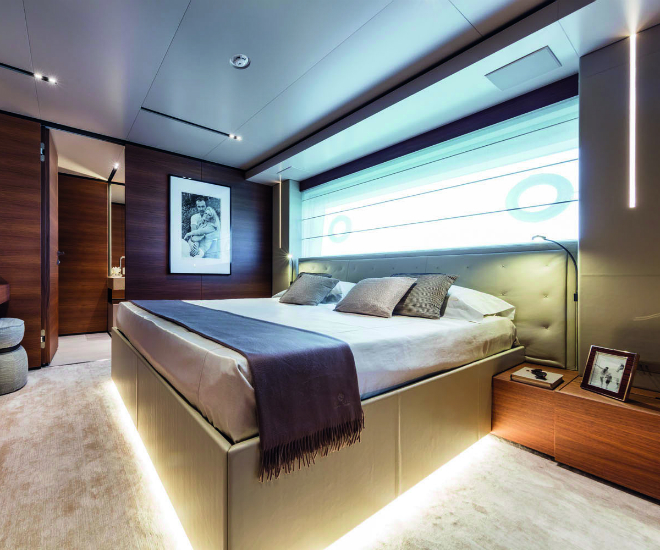 Additional features include an open-air sundeck complete with a large sun pad, a whirlpool tub, and a pool. Owners also have the ability to customize aft and saloon configurations depending on formal dining needs.
Courtesy of American Luxury