Every so often, an incredible superyacht comes around that could easily be confused with a luxury cruise liner, and this is certainly the case with the Jubilee superyacht.
Oceanco's incredible creation stretches to 360 feet, and, as expected, is stacked with luxury amenities. Although the vessel is huge according to most standards, she still sports a beautifully modern exterior build thanks to Igor Lobanov and his company Lobanov Design.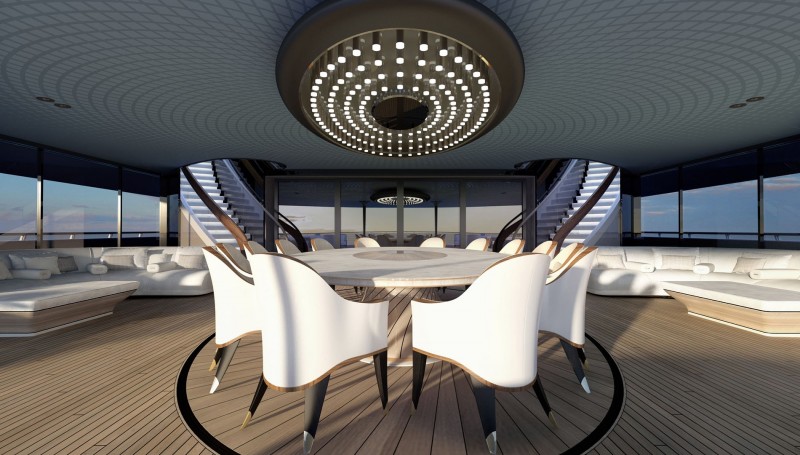 The inspiration for Jubilee's striking and illusionary exterior came from modern architecture and real estate. "So I started to think about a visual trick on how to hide the excessive height of the yacht. This led us to the idea of having it appear as if there are more decks than what the yacht really has," said Lobanov.
Aside from its striking design, the superyacht was also designed for rest and relaxation with a number of exterior lounging spaces and plush seating areas. Guests will naturally gravitate toward the open main deck for some sun before enjoying a bit of shade among the game room libraries inside.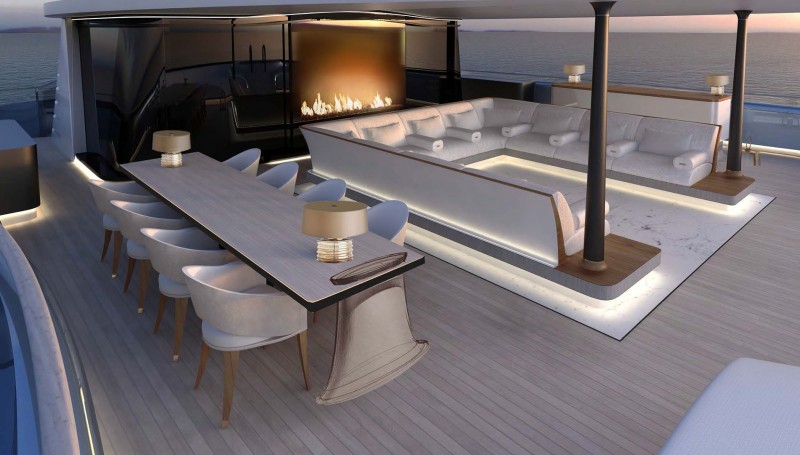 The multi-level design affords for 15 cabins fit for up to 30 guests. All those travelers will enjoy luxe features like a large pool, a helicopter deck, a spacious beach club, and two balconies. The megayacht gets all its power from two 4,828hp MTU engines with a range of 5,000 nm.
Jubilee is currently in the Mediterranean and is set to be on display at the Monaco Yacht Show in September.
Courtesy of American Luxury