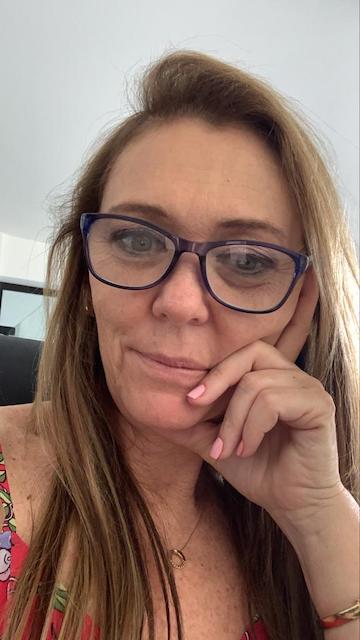 Por Gabriela Streb

Hoje me dei conta que ando escrevendo sistematicamente a mesma frase nas redes sociais: "Meus sentimentos à toda família!" Pior que parece ser a única forma de externar sentimentos, pois não há como ser diferente no momento atual.
Antes disso, fiz um comentário, que, posso dizer, ridículo, mas fiz: "não queria morrer agora, ninguém poderia ir ao meu velório." Fico pensando nas pessoas que perderam seus entes queridos e não conseguem sequer se despedir com calma. O tal luto mesmo.
Nunca entendi, quando criança, qual era o sentido de velar alguém. Hoje, mais do que nunca, entendo o significado, pela falta desse tempo.
Cada dia, parece que o Corona está mais próximo de mim, meus familiares e amigos. Cada dia, tem uma nova pessoa da minha relação, que se contaminou e, o que parecia ser distante, acaba batendo à porta.
Medo do Corona? Não é esse meu sentimento. Ainda sou da crença de que não serei atingida violentamente. Espero estar certa e que não venha a me desdizer em outro texto, por conta desta afirmação.
Continuo mantendo a guarda e o alerta com relação aos cuidados, como usar máscara, álcool gel, higienizar sacolas, sapatos e tudo mais. Continuo fazendo exercícios, na medida do possível, e me alimentando de forma saudável.
Criei até uma página, no face, de tanta comida que ando fazendo: "criando, recriando ou copiando". Estou na fase doméstica e nada profissional, ainda de textos e vídeos, brigando, inclusive, com o equipamento.
Às vezes, penso em achar uma criança de quatro anos no condomínio, para me dar aula dessa tecnologia, mas, confesso que as crianças também sumiram do pátio.
Hoje me parece que amanheci mais triste, já cansada, porque minha noite não foi boa. Rezei mais do que o meu normal, pedindo saúde a uma amiga muito querida. Até o momento Deus me escutou. Amém.
*Os artigos assinados não refletem necessariamente a opinião da Florida Review Magazine
**Se você deseja enviar artigos para a nossa newsletter, ela é gratuita. Você pode enviar um email para editor@floridareview.com
---
Social network message
By Gabriela Streb

Today I realized that systematically writing the same sentence on social media: "My feelings to the whole family!" Before it seems to be the only type of external feeling, there is no way to be different now.
Before that, make a comment, which I can say, ridiculous, but do: "I didn't want to die now, nobody could go to my wake." I keep thinking about people who lose their loved ones and cannot calmly separate. Such mourning.
I never understood, as a child, what it meant to watch over someone. Today, more than ever, the insertion of meaning, the lack of that time.
Each day, it seems that Corona is closer to me, my family, and friends. Each day, a new person in my relationship, who is contaminated, or who seems to be distant, ends up knocking on the door.
Does Corona fear? That is not my feeling. I still believe that I will not be hit violently. I hope to be right and that you will not disagree with me in another text, because of this statement.
Keep keeping a guard and alert about care, such as wearing a mask, alcohol gel, cleaning bags, shoes, and everything else. Keep exercising as much as possible and eating healthy.
Create even a page, without a face, of so much food and doing: "creating, recreating or copying". I'm in the domestic phase and nothing professional, still texts and videos, even fighting with the equipment.
Sometimes, I think of finding a four-year-old child in a condominium, for me, the class of this technology, but, I confess that the children also make the patio.
Today it seems sadder, already tired because my night was not good. I prayed more than usual, asking a dear friend for health. So far God has listened to me. Amen.
* Signed articles do not necessarily reflect the opinion of Florida Review Magazine
**If you would like to send us articles for our newsletter, it is free. You can email us at editor@floridareview.com