Por Gabriela Streb
advgabrielastreb@gmail.com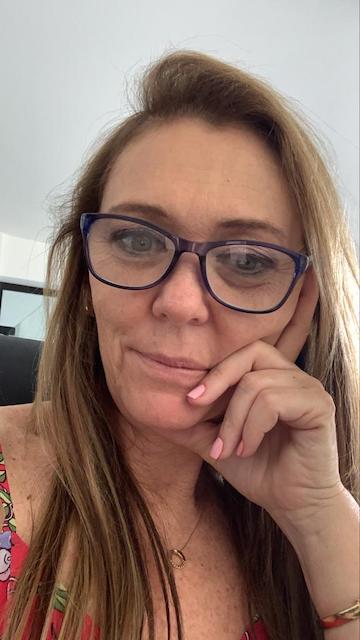 O choque do anúncio de pedido de demissão do Ministro da Justiça veio como um meteoro. Meu sentimento além de perplexidade, foi de tristeza. Sem intenção de acusação ou defesa neste texto, reflito alguns pontos para explicar meu sentimento. Sérgio Moro representava o Paladino da Justiça. Ficamos felizes com sua nomeação e esquecemos talvez de ponderar de que Sérgio Moro nunca foi conservador. Pouco alinhado as ideias conservadoras deste Governo. Nós advogados, temos várias ressalvas da época de sua magistratura, onde atropelos processuais não eram incomuns, com protestos dos colegas que atuavam em defesa dos réus da Lava Jato. Na época, o que se queria era a Justiça, a caça aos bandidos, independente da afronta aos princípios constitucionais. Afinal, não era eu o réu, e a cada prisão mais felizes ficávamos. Moro assim como outros não é Batman, príncipe valente ou Arthur com sua Távola. Deixou a desejar em diversas oportunidades, silenciando sua voz. Mesmo no meio desta pandemia, com a oportunidade de firmar seu posicionamento, e do Ministério da Justiça, em meio a tantas críticas a atos de Governadores, silenciou. Não foi ao fronte, não botou a cara para bater e deixou seu chefe sozinho, muitas vezes. Aliás, acho o Ministério mais sem boca dos últimos tempos. Em certos momentos, de trapalhadas de edições de atos, eu ficava me perguntando: "Como pode o Presidente reeditar tal ato em razão de erro, quando tem Sérgio Moro do seu lado?!". Infelizmente a realidade trouxe a certeza de que Sérgio Moro é uma pessoa absolutamente comum, com virtudes e fraquezas, qualidades e defeitos, o que, por óbvio, aflorou meu sentimento de decepção com tristeza. Como juiz foi singular e atuante. Como Ministro nem tanto. Lastimo por tudo isso, principalmente, porque, num cargo de confiança, se deve entrar e sair pela porta da frente. Moro, infelizmente, saiu pela porta dos fundos e não precisava.
*Os artigos assinados não refletem necessariamente a opinião da Florida Review Magazine
**Se você deseja enviar artigos para a nossa newsletter, ela é gratuita. Você pode enviar um email para editor@floridareview.com
---
Sadness
Por Gabriela Streb

The shock of the Minister of Justice's resignation announcement came like a meteor. My feeling, in addition to bewilderment, was one of sadness. With no intention of accusation or defense in this text, I reflect on some points to explain my sentiment. Moro represented the Paladin of Justice. We are happy with your nomination and perhaps forgot to consider that SM was never conservative. Little aligned with the conservative ideas of this Government. We lawyers, we have several reservations from the time of his magistracy, where procedural mishaps were not uncommon with protests from colleagues who acted in defense of the Lava Jato Defendants. At the time what was wanted to be Justice, the hunt for bandits, regardless of the affront to constitutional principles, after all, I was not the Defendant and we were happier in every prison. I live just as others are not Batman, brave prince, or Arthur with his table. He left something to be desired on several occasions by silencing his voice. Even in the midst of this pandemic, with the opportunity to consolidate his position and that of the Ministry of Justice amid so much criticism of the actions of Governors, he was silent. He did not go to the front, did not put his face to the beat, and left his boss alone many times. In fact, I think the Ministry has no mouth in recent times. In certain moments of messy editing of acts I kept asking myself, how can the President reissue such an act due to an error when Sergio Moro is on his side ?! Unfortunately, reality brought the certainty that SM is an absolutely ordinary person with virtues and weaknesses, qualities, and defects which obviously brought out my feeling of disappointment with sadness. As a judge, he was singular and active. As a minister, not so much. I regret all of this mainly because in a position of trust one must enter and exit through the front door. Moro, unfortunately, went out of the back door and didn't need to.
* Signed articles do not necessarily reflect the opinion of Florida Review Magazine
**If you would like to send us articles for our newsletter, it is free. You can email us at editor@floridareview.com