For 2018, McLaren's new Sports Pack for the 570GT allows performance-minded drivers attracted to the grand tourer design a few key improvements. It's a good way to bridge the gap between the track-inspired 570S and the 570GT, which is geared toward the regular driver.
The package adds the 570S Coupe's steering rack, shocks, and stability control settings to a 570GT. Suspension is stiffened front and rear, and the tires are upgraded to Pirelli Corzas.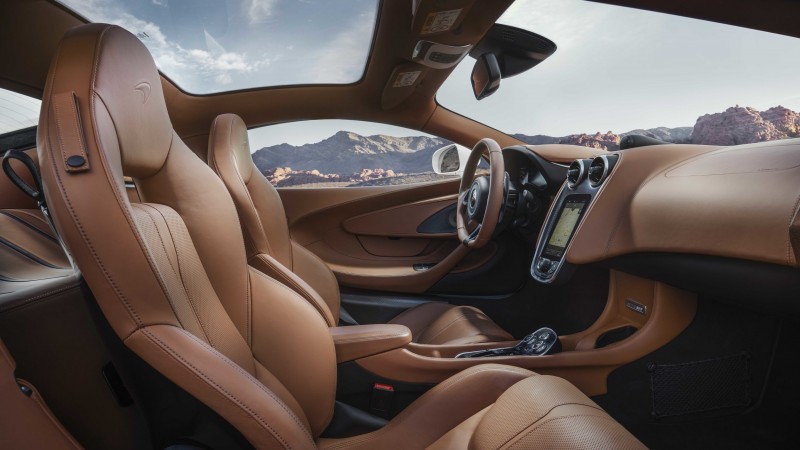 Beginning with this model year, all 570GTs benefit from standard carbon ceramic brakes for a smooth, reliable, and enjoyable ride. But the stand-out option of McLaren's 2018 570GT is its electrochromic glass roof, allowing for plenty of natural light. The glass panels allow drivers to select the perfect amount of tinting for the ideal riding experience, solving the problem drivers faced with the previous version of the model: too much sunlight.
In addition to the sleek new roof, new-generation 570GT owners will also enjoy several new color options, and the addition of a rear-view camera display in the instrument cluster.
McLaren's 570GT has a base sticker price of $203K for this year. The model-specific Sports Pack is available for an extra $5,950.