by Ilmar Saar

Goldman Global Arts (GGA) is a Miami and New York based creative collective founded by Jessica Goldman Srebnick and Peter Tunney. The Gallery has opened its doors for Art Basel Miami since 2016 to present a temporary exhibition showcasing the latest artworks of Wynwood Walls artists.
The current exhibition is an epic Art Basel 2019 celebrating 10 years of the Wynwood Walls with a series of special exhibitions: the Wynwood Walls 10-year Retrospective show, the Shepard Fairey 30-year Retrospective show as well as showcasing the newest paintings, sculptures, and art installations from many internationally acclaimed artists such as Eduardo Kobra, Alexandre Farto aka Vhils, Tatiana Suarez, PichiAvo, Risk, Dasic Fernandez, San Miguel Okuda, Tristan Eaton, Shepard Fairey. … to cite a few.
The exhibition is opening to the public on November 30, 2019. It offers a unique experience to visitors who also have the opportunity to tour the Wynwood Walls surrounding grounds and discover a fascinating maze of diverse styles of amazing street art, murals, tags and installations.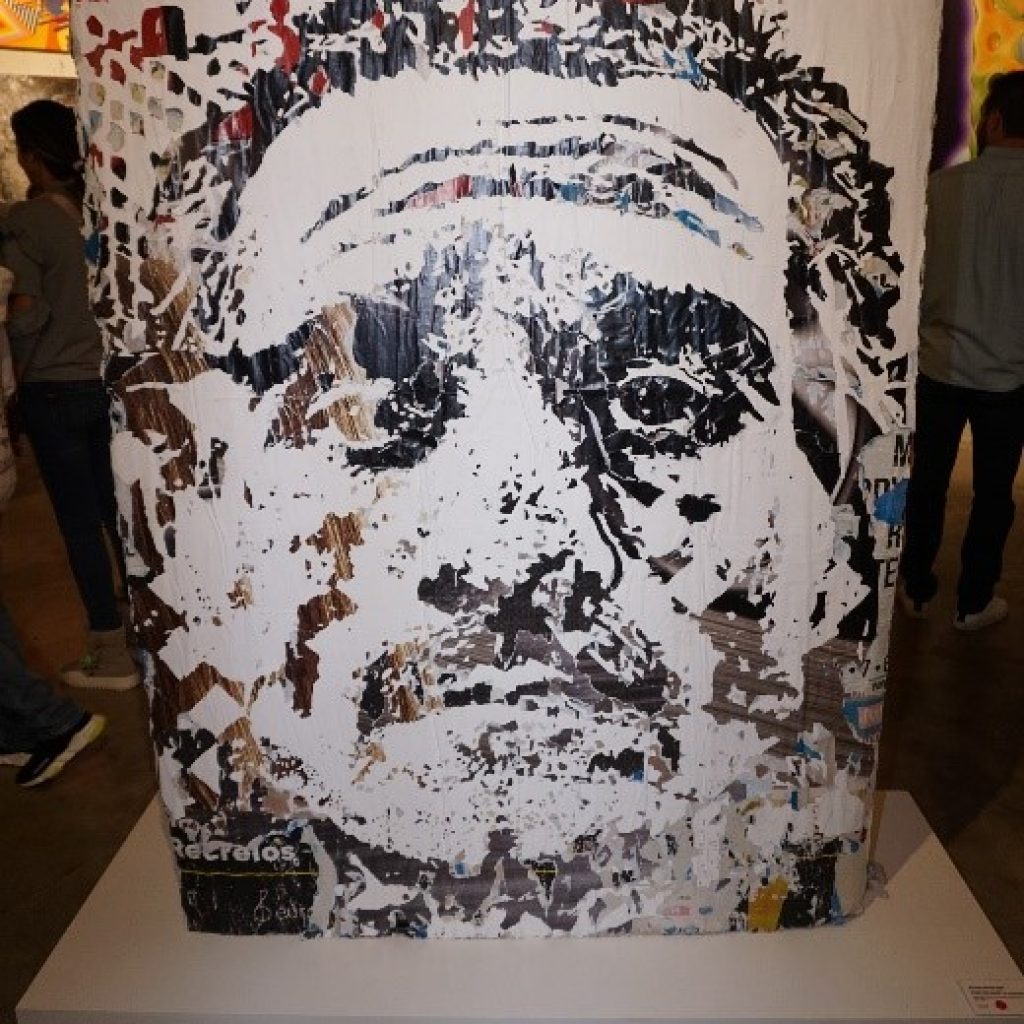 Alexandre Farto aka VHILS
Camada Series #25, 2019
Hand-carved and laser-cut advertising poster collected from the street mounted on metal
72 x 52 in.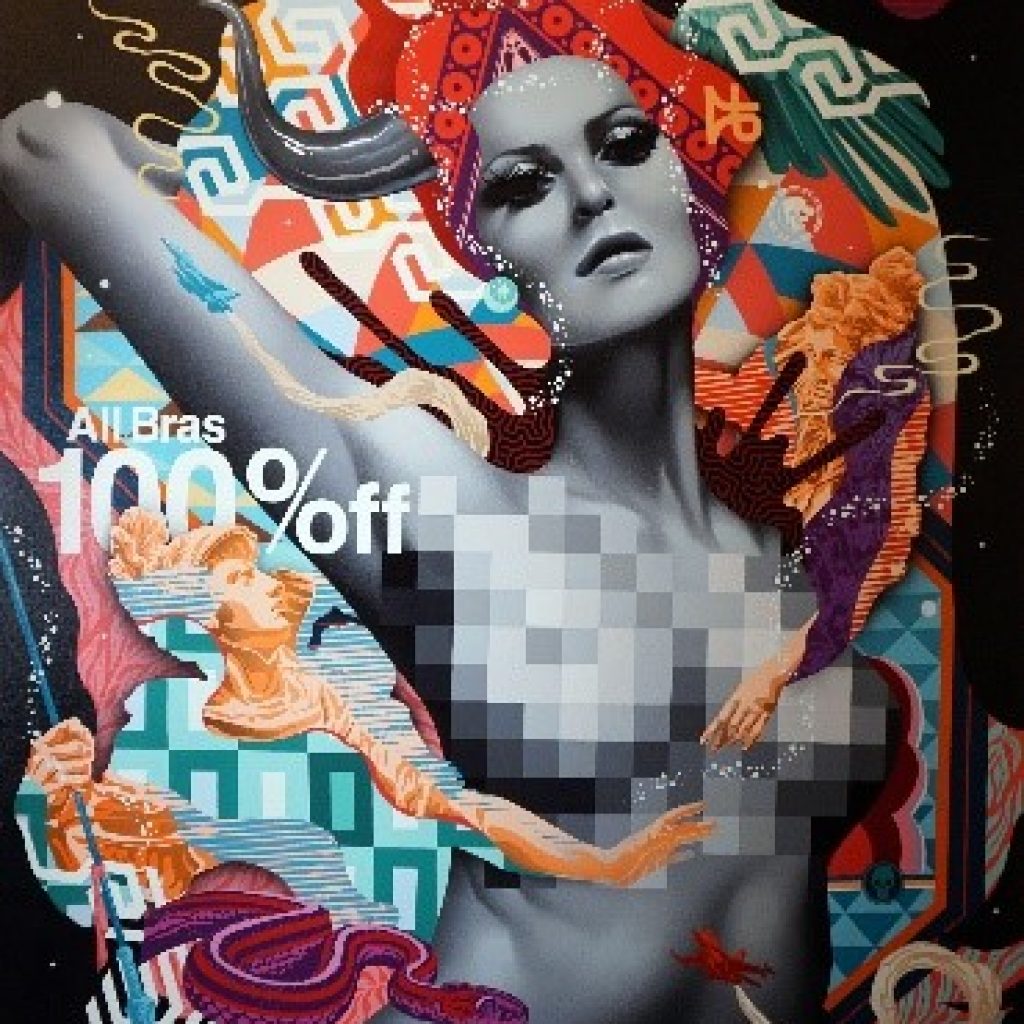 Tristan Eaton
All Bras 100% Off, 2019
Spray paint on canvas mounted on wood panel
72 x 60 in.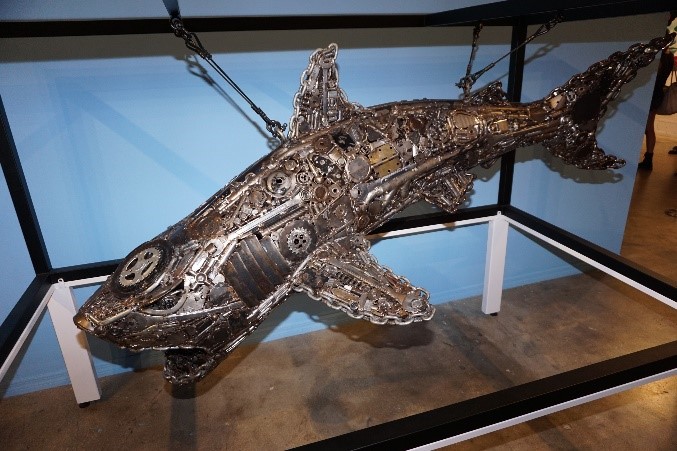 RISK
Shark, 2019
Scrap metal and car parts
92 x 52 67 in.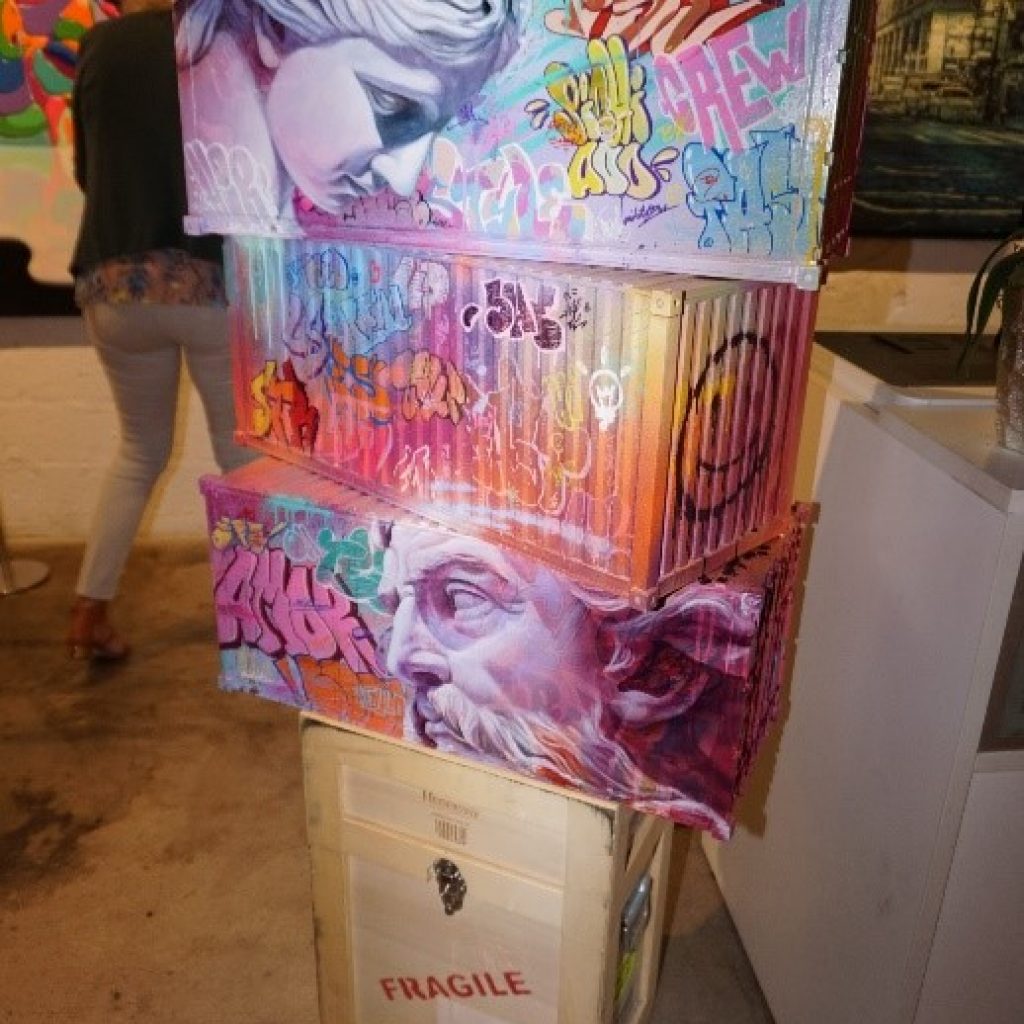 PichiAvo
Mythological Shipping Structure, 2019
Spray paint, acrylic and oil on wood
Unique piece
35 x 28 x 12 in.