Aston Martin is keeping the DB11 variations rolling out of the factory. The original V12 DB11, a smash hit with drivers and critics alike, has been fast on its way to becoming an icon of grand tourer design since it was introduced in 2016. Last summer's V8 variation presented a lighter and more nimble driving experience at the expense of a little horsepower. And their drop-top version, the DB11 Volante, is expected to see delivery beginning in the spring of next year. But Aston recently provided a window to the future.
The Volante's lines, fascia and rear present the same design cues as the coupe: almost impossibly fluid, aristocratically beautiful, and bearing a profile that suggests intense speed without resorting to histrionics. Without a lid, the car looks like a picture postcard representation of freedom.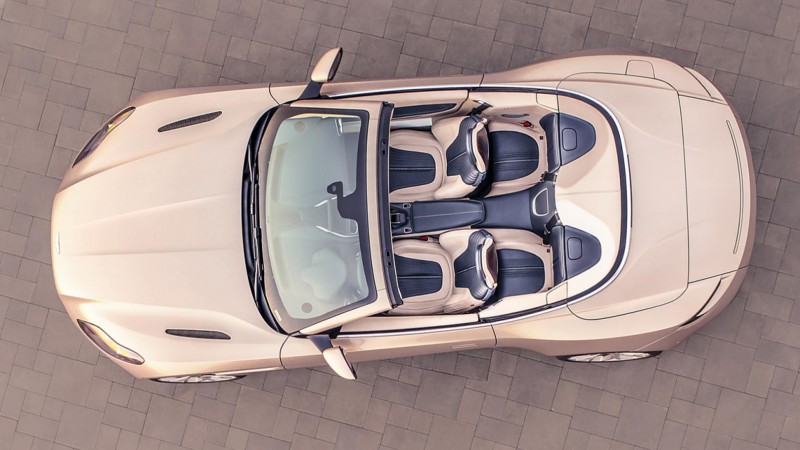 The drop-top DB11 will only be available as a V8, which may disappoint those for whom a V12 is absolutely essential. But the Volante as currently outfitted is already packing extra weight to compensate for the rigidity lost with the haircut, and Aston believed the additional weight of a V12 would give the Volante a less acute performance profile, especially on corners.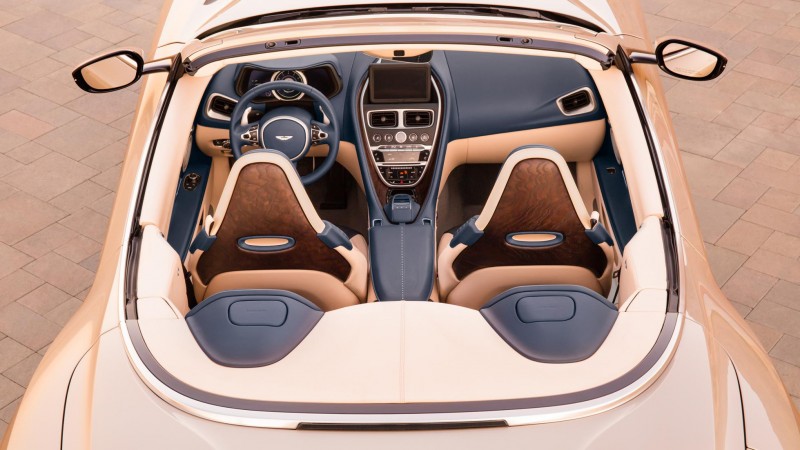 And, like the V8 coupe, the V8 Volante packs an absolute wallop. The engine is the same AMG-manufactured powerplant, which produces 503 horsepower and 513 pound-feet of torque, and the convertible features the same eight speed auto gearbox. The top speed of the Volante is 187 MPH, and it can launch to 60 in 4.1 seconds.
When do deliveries begin for the $217K Volante? In the spring, says Aston Martin. Now, there's a modified Tennyson quote in there somewhere.