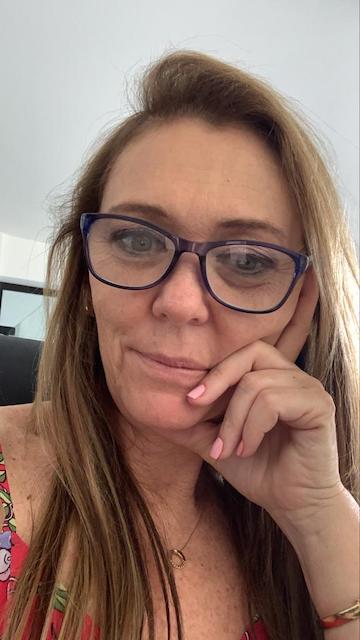 Por Gabriela Streb
Tempo atrás, recebi uma ligação, de um número qualquer, que, antes d'eu mesma conseguir dizer alô, a voz masculina foi falando sem parar, como se tivesse plena certeza com quem estava conversando. Eu insistia em dizer que não era a Maria e ele continuava.
Irritada, mesmo escutando a conversa, que deve ter durado uns cinco minutos, desliguei. Naquele dia, meu celular travou totalmente. Hoje, seria normal, porque só se fala praticamente por áudio.
Já tinha, no meu celular, o aplicativo do Banco que utilizo, mas, como sou analógica e não digital, levei bastante tempo para utilizar com frequência a tal modernidade. Certo também, que meu banco tem aquelas senhas de segurança, tais como: nome da tua mãe, nome do teu cachorro ou gato. Naquele dia, não acessei o aplicativo, mas acessei meu note ,com o mesmo programa. No note, veio informação de que tentaram acessar minha conta bancária. Não haveria muita coisa a ser conquistada com o ataque virtual, mas seria, de qualquer forma prejuízo.
Se os dois acontecimentos têm relação, nunca descobri. Ontem, um amigo comentou que recebeu uma ligação e o sujeito foi perguntando como ele estava e com quem está falando.
Fazia tempo que não se viam, mas estaria vindo para Novo Hamburgo. O conhecido já foi dizendo, o nome do sujeito que estava falando, que só ia sendo confirmado pelo suposto amigo. Ou seja, o golpista não diz nada com nada e a gente dá todas as informações. Tu imaginas que a voz é conhecida e vai fornecendo informações.
No outro dia, nova ligação, já se identificando e dizendo que estava com problemas no seu carro e precisava de 500 reais para o conserto. Até o mecânico foi colocado no telefone, para confirmar a história.
O meu colega, que não tem nada de tonto, fez o depósito. Depois, resolveu perguntar, a seu gerente, a localização da agência de destino, que fica no Estado do Mato Grosso. Todo estelionatário te convence do impossível, porque é bom de papo.
*Os artigos assinados não refletem necessariamente a opinião da Florida Review Magazine
**Se você deseja enviar artigos para a nossa newsletter, ela é gratuita. Você pode enviar um email para editor@floridareview.com
---
Good chat

By Gabriela Streb
advgabrielastreb@gmail.com
A while ago, I received a call from any number that, before I even managed to say hello, the male voice was talking nonstop, as if I was utterly sure with whom I was speaking. I insisted on saying that it was not Maria, and he continued.
Irritated, even listening to the conversation, which must have lasted about five minutes, I hung up. That day, my cell phone crashed. Today, it would be expected, because we only talk practically through audio.
I already had, on my cell phone, the Bank application I use, but since I am analog and not digital, it took me a long time to use this modernity frequently. It is also true that my bank has those security passwords, such as your mother's name, your dog's, or the cat's name. That day, I didn't access the application, but I accessed my note with the same program. In the notebook, information came that they tried to access my bank account. There wouldn't be much to be achieved with the virtual attack, but it would be a loss anyway.
If the two events are related, I never found out. Yesterday, a friend commented that he received a call, and the guy was asking how he was and who he was talking to.
They hadn't seen each other in a while, but he would be coming to Novo Hamburgo. The acquaintance was already saying the name of the speaking subject, which was only being confirmed by the supposed friend. In other words, the scammer says nothing with anything, and we give all the information. You imagine that the voice is known and provides information.
The other day, another call, already identifying himself and saying that he was having problems with his car and needed 500 reais for the repair. Even the mechanic was put on the phone to confirm the story.
My colleague, who has nothing silly, made the deposit. Then, he decided to ask his manager about the destination agency's location, which is in the state of Mato Grosso. Every hustler convinces you of the impossible because he is good at talking.
* Signed articles do not necessarily reflect the opinion of Florida Review Magazine
** If you want to send articles to our newsletter, it is free. You can send an email to editor@floridareview.com