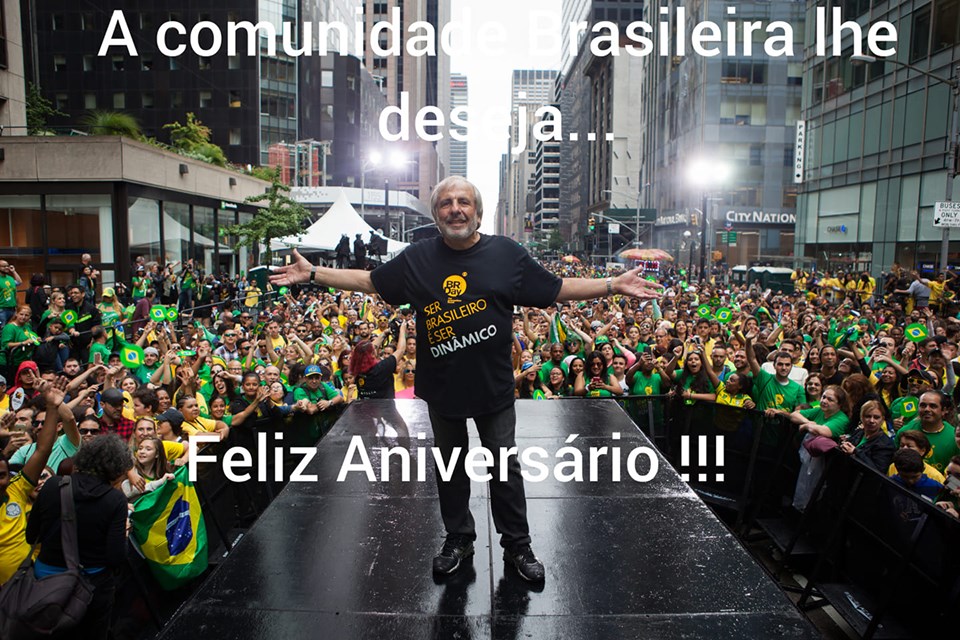 Brazilian Day in New York: An outstanding event, gathering not only Brazilian communities from all over the US, but also Brazilians from other countries who make special trips to New York for this celebration, as well as New Yorkers, Americans and other international communities.

This much anticipated, some might say legendary, event was created by one of the most influential persons in New York City: João de Matos. João immigrated from Brazil to the US and is proof that "if you can make it there (New York) you can make it anywhere". Indeed, João has developed a number of different businesses, opportunities and jobs in New York and his native Brazil. He has gone as far as to accomplish naming a street, a block of West 46th Street located in the heart of Manhattan, "Little Brazil", with the support of then-New York City mayor, Rudolph Giuliani.

Who has not yet been to João de Matos' restaurant (churrascaria) "Plataforma" is at risk of experiencing deep "FOMO" (Fear of Missing Out)! Among the many famous who have appreciated its authentic flavors and ambience are: Gisele Bündchen, Fernando Henrique Cardoso, Bill Clinton, George Clooney, etc.

Of all of João de Matos' accomplishments, we should emphasize how positively he has promoted "Brazil" internationally, and the great service he has done for the Brazilian community. His newspaper publication, The Brasilians, besides being an excellent marketing platform, is also very informative for Brazilians and Internationals travelling and doing business in Brazil.

The Brazilian Day event was established in 1984 to celebrate Brazilian Independence Day. This annual street party, which takes over several Midtown Manhattan blocks, including Little Brazil Street, gives you a taste of the most delicious Brazilian foods (I'd recommend the "Acaraje"), Brazilian Art, lots of glamor and personalities galore. It's a great time to rub shoulders with celebrities,and network with a number of business titans, many of whom are friends with João de Matos.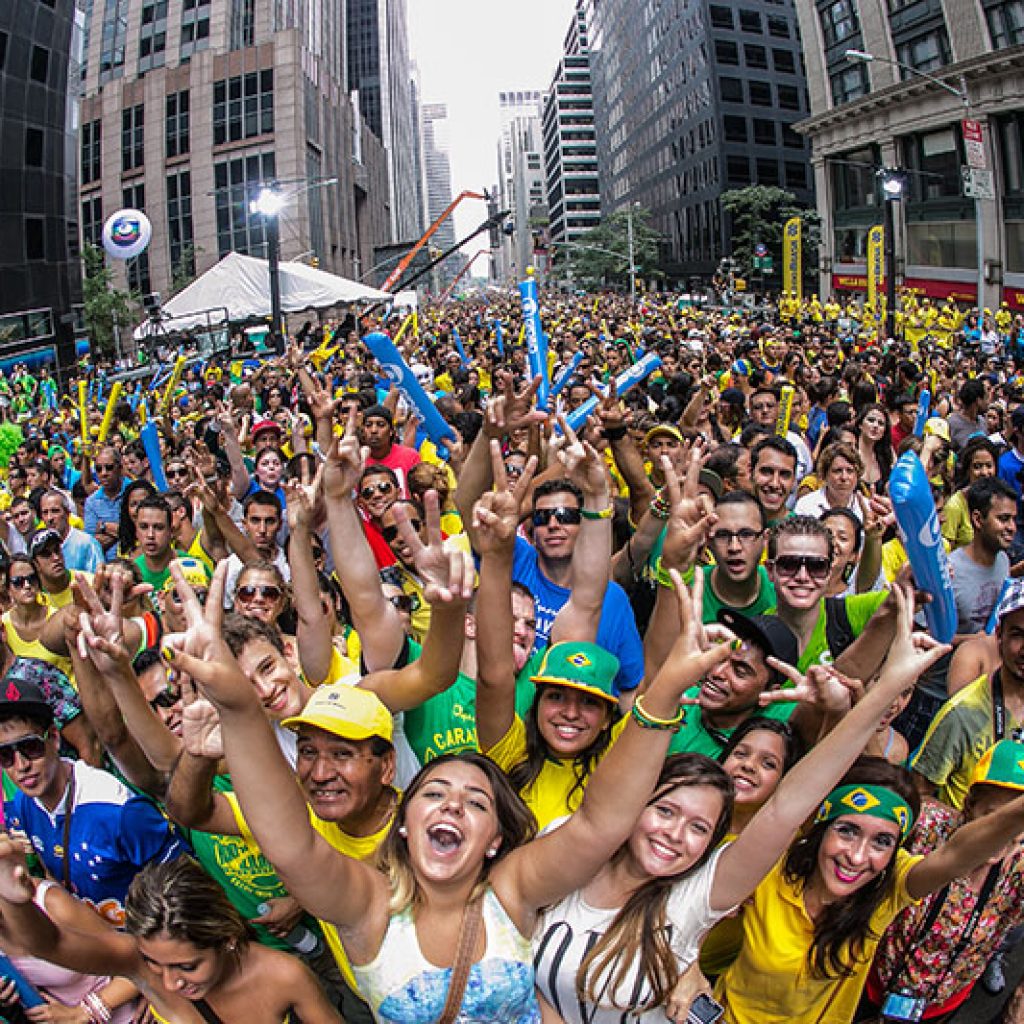 It is a beautiful sight to see the colors of the Brazilian flag decorating 6th Avenue, 46th Street and its surroundings, as well as the clothes and outfits worn by many of the attendees! The uplifting "Brazilian beat" seems contagious, and envelops the crowds, adding to the overall joy and celebration of the event.
Music is always a part of Brazil Day in New York, and concerts have exhibited some of the best names in Brazilian music! Elba Ramalho, Ivete Sangalo, Alcione, Arlindo Cruz, Marcelo D2, Carlinhos Brown, Victor e Leo, are just a few of the attractions who have performed on the live stage in the middle of Little Brazil Street.
Among this year's performers are: Simone e Simaria, Jorge e Mateus, the internationally renowned DJ Alok, and Jefferson Moraes.
Hope to see you all at the biggest Brazilian event outside of Brazil, New York's "Brazilian Day"! Sunday, September 1st, from 11 AM.