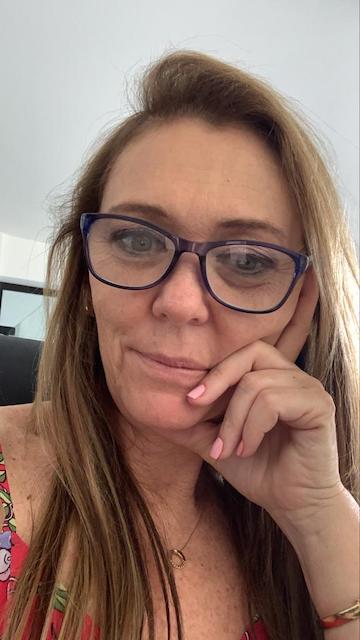 Por Gabriela Streb

Contos de fadas sempre me intrigaram. Gostava bastante da Branca de Neve, que organizou e administrou a casa dos anões, comandando tudo. Até que bateu, na porta deles, o tal príncipe. Acho que a vida da Sra. de Neve foi uma chatice depois desse encontro.
Já a Cinderela apenas pediu uma noite de folga e um vestido novo. O tal príncipe veio a reboque. Todos nós lembramos dessa história, com tantos sofrimentos, ocasionados pelas maldades da madrasta e "irmãdrastas". Não era um loiro, de cabelo esquisito, num cavalo branco, de uniforme impecável e morando num castelo, que ela desejava.
Penso que a Cinderela queria apenas se divertir. Ser servida no jantar e dançar a noite inteira, despretensiosamente, até precisar tirar os sapatos, pois não aguentava mais o salto alto. Ainda, para finalizar a noite, perde o sapato no meio da correria. Carruagem virou abóbora e nada poderia ter sido mais desastroso nessa noite, que prometia ser divertida.
Tenho a maior dificuldade em imaginar o que acontece depois do "viveram felizes para sempre", nos contos de fadas. Para sempre é uma longa jornada e, felizes por todo este tempo, me parece mais impossível ainda. No máximo, consigo imaginar que os dias felizes sejam rotina e os ruins cada vez mais raros.
Imagino, a todo tempo, a vida chata da Rainha Elisabeth, da Inglaterra. Acordar com gente abrindo a janela, dizendo: "Bom dia, majestade", tirando sua camisola, penteando seu cabelo e vestindo aquilo que o protocolo determina.
Jamais a Rainha vai saber o sabor de um pijama e um meião, num domingo qualquer, atirada no sofá, tomando um *chimas, comendo pipoca e hipnotizada em alguma série da TV por assinatura. A vida real me parece bem mais divertida.
*Chimas é uma expressão do Sul do Brasil, que remete ao típico chimarrão, típico da região.
*Os artigos assinados não refletem necessariamente a opinião da Florida Review Magazine
**Se você deseja enviar artigos para a nossa newsletter, ela é gratuita. Você pode enviar um email para editor@floridareview.com
---
Cinderella asked for a dress
By Gabriela Streb

Fairy tales have always intrigued me. He was very fond of Snow White, who organized and managed the dwarves' house, running everything. Until that prince knocked on their door, I think that Mrs. White's life was a bore after that meeting.
Cinderella just asked for a night off and a new dress. That prince came in tow. We all remember this story, with so many sufferings, caused by the evils of the stepmother and "badsisters." Was not a blond, with weird hair, on a white horse, in impeccable uniform, and living in a castle, which she wanted.
I think Cinderella just wanted to have fun. Being served at dinner and dancing all night, unpretentiously, until you need to take your shoes off because you couldn't take your high heels anymore. Still, to end the night, she loses her shoes in the middle of the rush. A carriage turned into a pumpkin, and nothing could have been more disastrous that night, which promised to be fun.
I have the most considerable difficulty in imagining what happens after "they lived happily ever after" in fairy tales. Forever is a long journey and, happy for all this time, it seems even more impossible. At most, I can imagine those sunny days are routine and bad ones increasingly rare.
I imagine, at all times, the boring life of Queen Elisabeth, of England. Wake up with people opening the window, saying: "Good morning, majesty," taking off your nightgown, combing your hair, and wearing what the protocol determines.
The Queen will never know the taste of pajamas and a sock, on any given Sunday, thrown on the couch, having a *chimas, eating popcorn, and mesmerized in some series on pay TV. Real-life seems a lot more fun.
* Chimas is an expression of the South of Brazil, which refers to the typical mate, typical of the region.
* Signed articles do not necessarily reflect the opinion of Florida Review Magazine
**If you would like to send us articles for our newsletter, it is free. You can email us at editor@floridareview.com