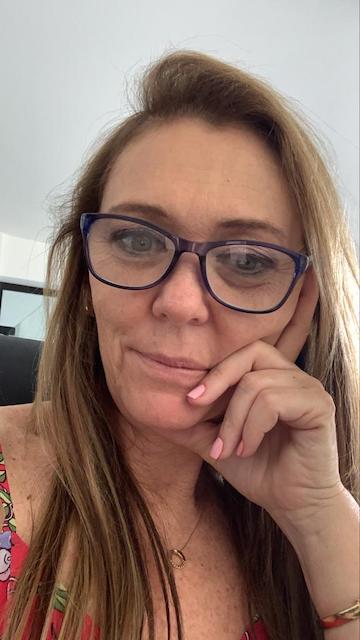 Por Gabriela Streb

Adoro biografias, em especial, de tenistas. Agassi*, Guga**, Tomás Behrend e Roger Federer são algumas que andei lendo nos últimos tempos. Todas elas trouxeram a lição de que não há espaço para desistir, quando se quer ser campeão.
Sou suspeita em falar de Tênis, porque adoro o esporte. Desde muito pequena, quando aprendi a jogar, com o Larri Passos***, compreendi regras e ensinamentos que levo para a vida.
Ser pontual. Chegar na hora marcada é praticamente já estar atrasado. Respeitar o adversário. Cumprimenta-lo no teu maior momento de dor, depois de ser vencido, é preciso. Recomeçar. Aperfeiçoar e treinar. Treinar exaustivamente, porque a sorte raramente ganha partida, mas o esforço traz a vitória.
Não é nada fácil. Não pensem que Federer foi este lord suíço em toda sua carreira. Foi sim, temperamental e impetuoso, ao ponto de seu pai, em épocas de juvenil, chegar em casa, enterrar sua cara na neve dizendo: "é para tu esfriar a cabeça agora."
Não foi a sorte que trouxe Guga como campeão várias vezes, foi treinamento e planejamento. Foi o time certo para investir num esporte individual, como tantos outros existentes, que não possuem apoio e, em regra, os "pai-trocínios" são os que vão te bancar para esta prática, pelo tempo que tiverem fôlego, ou melhor, dinheiro.
Certo que todos os dias temos batalhas, tem dias que ganhamos partidas de seis a zero, tem outros dias que empatamos e outros ainda que perdemos feio. Tem pessoas que enfrentam batalhas na saúde, como meu técnico e tenista Lucas Engel, que levou winner, mas a cada sessão de quimioterapia aplica ace no tumor. Porque viver não é simples, é para os fortes.
*André Agassi é um jogador de tênis profissional aposentado americano e ex-n ° 1 mundial. Agassi é oito vezes campeão do Grand Slam e medalhista de ouro nos Jogos Olímpicos de 1996, além de ter sido vice-campeão em sete outros torneios do Grand Slam.
** Gustavo Kuerten, apelidado de Guga, é o tenista número 1 do mundo, aposentado no Brasil. Ele ganhou o título de simples do Aberto da França três vezes (1997, 2000 e 2001) e foi o campeão da Copa Masters de Tênis em 2000.
*** Larri Passos é um treinador de tênis brasileiro mais reconhecido por ter sido o treinador do tenista Gustavo Kuerten. Larri começou a jogar tênis em Novo Hamburgo, no Rio Grande do Sul, Brasil.
*Os artigos assinados não refletem necessariamente a opinião da Florida Review Magazine
**Se você deseja enviar artigos para a nossa newsletter, ela é gratuita. Você pode enviar um email para editor@floridareview.com
---
Never give up
By Gabriela Streb
advgabrielastreb@gmail.com

I love biographies, especially of tennis players. Agassi *, Guga **, Tomás Behrend and Roger Federer are some that I've been reading recently. They all brought the lesson that there is no room to give up when you want to be a champion.
I am suspicious about talking about Tennis because I love the sport. From a very young age, when I learned to play with Larri Passos ***, I understood the rules and teachings that I take with me for life.
Be on time. Arriving on time is practically late. Respect the opponent. Greet him in your most significant moment of pain, after being overcome, it is necessary. Restart. Perfect and train. Train exhaustively, because luck rarely wins, but effort brings victory.
It is not easy. Do not think that Federer was this Swiss lord in his entire career. It was, yes, temperamental and changeable, to the point that his father, in times of youth, came home, buried his face in the snow, saying: "you should cool your head now."
It was not luck that brought Guga as champion several times, and it was training and planning. It was the right team to invest in an individual sport, like so many others in existence, that does not have the support and, as a rule, the "dad-sponsorship" are the ones that will pay for this practice, for as long as they have breath, or better, money.
Every day we indeed have battles. There are days that we win matches from six to zero. There are other days that we draw and others that we lose badly. Some people face health battles, like my coach and tennis player Lucas Engel, who took the winner, but at each chemotherapy session, he applies ace to the tumor. Because living is not simple, it is for the strong.
* André Agassi is a retired American tennis player and former world No. 1. Agassi is an eight-time Grand Slam champion and gold medalist at the 1996 Olympic Games, as well as being runner-up in seven other Grand Slam tournaments.
** Gustavo Kuerten, nicknamed Guga, is the number 1 tennis player in the world, retired in Brazil. He won the French Open singles title three times (1997, 2000 and 2001) and was the champion of the Tennis Masters Cup in 2000.
*** Larri Passos is a Brazilian tennis coach most recognized for having been the coach of tennis player Gustavo Kuerten. Larry started playing tennis in Novo Hamburgo, in the Rio Grande do Sul, Brazil.
* Signed articles do not necessarily reflect the opinion of Florida Review Magazine
** If you want to send articles to our newsletter, it is free. You can send an email to editor@floridareview.com