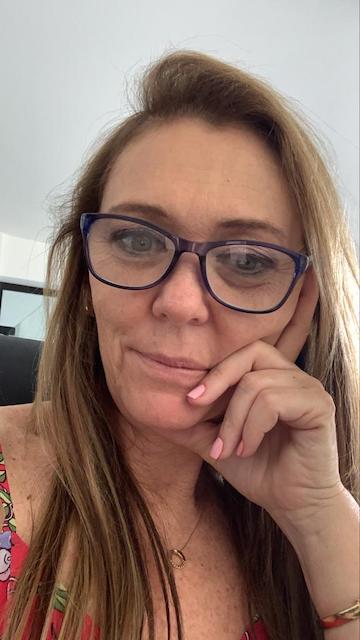 Por Gabriela Streb

Nesses últimos anos, com a internet permeando nossas vidas, colocando nossas palavras a serem lidas em qualquer parte do mundo, pela facilidade de comunicação dos aplicativos, nunca imaginei tamanha desinformação ou tamanho desinteresse por certas questões de uma forma geral.
Não temos paciência de leitura ou formular textos acima dos 150 caracteres, que eu acho ser o máximo possível do twitter. E o visual é que atrai os leitores, que não são leitores, mas, sim, visualizadores. Fotos são o que chamam atenção, o que se come, o que se brinda, o lugar maravilhoso que se vive ou visita, as belas paisagens, ou seja, a vida perfeita através do PC, Ipod, celular ou até mesmo através do relógio.
Temas mais ousados enfrentam verdadeiros esgotamentos e é o que a política tem me trazido como sensação. Por muito tempo, pensei que era necessário sangue novo e revigorar os ânimos na política. Para que as pessoas, por exemplo, participassem das reuniões de condomínio ou das sessões da Câmara de Vereadores, acompanhando as decisões, que atingem diretamente nossas vidas.
Mesmo com novos integrantes, o cidadão não se animou a participar. Me questiono, se não estamos diante de um esgotamento, uma saturação da política. Não a saturação, no sentido de ter atingido a plenitude da democracia, que por certo não está completa, mas sim, um ranço, um desleixe, ocasionado por fatos políticos ao longo da história de nosso País. As pessoas mais velhas parecem que cansaram e as mais novas não possuem interesse.
Minha maior dúvida é saber que, com este cansaço, o interesse pela política poderá ser superado, se é possível começar uma nova vida e fazer com que a política volte a ser (ou se torne) divertida, animada e interessante ou se ela, realmente encerrou sua missão.
*Os artigos assinados não refletem necessariamente a opinião da Florida Review Magazine
**Se você deseja enviar artigos para a nossa newsletter, ela é gratuita. Você pode enviar um email para editor@floridareview.com
---
Policy exhaustion

In these last years, with the internet permeating our lives, putting our words to be read anywhere in the world, due to the ease of communication of the applications, I never imagined such disinformation or such disinterest for certain issues in general.
We don't have the patience to read or formulate texts over 150 characters, which I think is as much as possible on Twitter. And the visual is what attracts readers, who are not readers, but visualizers. Photos are what attract attention, what is eaten, what is offered, the wonderful place to live or visit, the beautiful landscapes, that is, the perfect life through the PC, iPod, cell phone or even through the clock.
More daring themes face real exhaustion and that is what politics has brought me as a sensation. For a long time, I thought it was necessary to have new blood and reinvigorate the mood in politics. For people, for example, to participate in condominium meetings or sessions of the City Council, following the decisions, which directly affect our lives.
Even with new members, the citizen was not encouraged to participate. I wonder if we are not facing exhaustion, a saturation of politics. Not saturation, in the sense of having reached the fullness of democracy, which is certainly not complete, but rather rancidity, neglect, caused by political facts throughout the history of our country. Older people seem to have tired and the younger ones have no interest.
My biggest doubt is to know that, with this tiredness, the interest in politics can be overcome, if it is possible to start a new life and make politics return to (or become) fun, lively and interesting or if it ended his mission.
* Signed articles do not necessarily reflect the opinion of Florida Review Magazine
**If you would like to send us articles for our newsletter, it is free. You can email us at editor@floridareview.com
Se você gostou, curta, compartilhe!