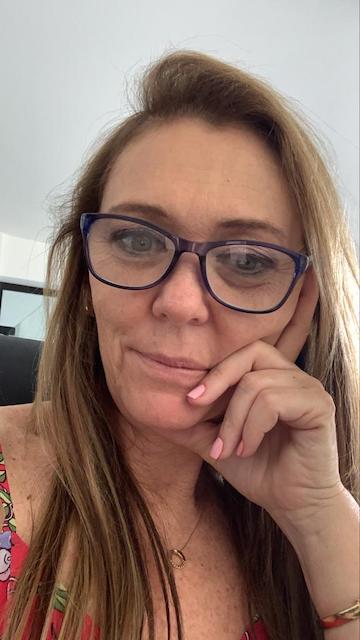 Por Gabriela Streb

Convenhamos, ninguém vai ferver um sapo. Mas se você o colocar na panela e deixar a água ir esquentando aos poucos ele vai morrer fervido. Mas se você o colocar numa panela com água fervente, ele até pode se queimar, mas vai dar um pulo para se salvar. O sapo somos nós. Desde que a tecnologia invadiu nossas vidas, estamos na água morninha, fervendo aos poucos e sequer nos demos conta de que algum dia ficaríamos tão sedentos e saudosos por um contato físico.
Saudosos de uma junção de pessoas, uma cantoria, uma balada, uma janta, uma caminhada na rua, um jogo de taco, um carteado ou até uma igreja.
Incrível como falamos em fé e em Deus nesses últimos dias. Ficamos fervendo e não notamos que a água começou a esquentar e ali permanecemos até o limite de não ter forças para sair.
Hoje vejo que a gente não estava tão bem como imaginávamos na nossa vida e relações virtuais. O covid-19 veio como água fervente, onde nós caímos e, com um salto enorme, pulamos quietinhos, insignificantes, para dentro de nossas casas, que viraram nossos mundinhos.
E daí veio a sensação: será que isso tudo vai passar? Vou voltar a ter meus amigos e familiares por perto? Vou conseguir ir ao supermercado, fazer compras e levar um chimarrão para ir tomando, fazendo com que o super seja um passeio e não uma corrida de tempo versus álcool gel?! Há dias que estou em casa. Vi relatos de pessoas nos Estados Unidos falando do seu 25º dia de confinamento.
Volto à velha máxima que, quando estamos em perigo, fazemos dois chamados: pela polícia para nos salvar do apuro e por Deus para nos proteger. Por lá estão sobrevivendo. Por aqui, um fio de esperança, com notícia de uma possível vacina no final do ano. Rezemos.
*Os artigos assinados não refletem necessariamente a opinião da Florida Review Magazine
**Se você deseja enviar artigos para a nossa newsletter, ela é gratuita. Você pode enviar um email para editor@floridareview.com
---
Boil the frog

Let's face it, nobody is going to boil a frog. But if you put it in the pan and let the water gradually heat up, it will die boiled. But if you put it in a pot of boiling water, it may even burn, but it will jump in to save itself. We are the frog. Since technology invaded our lives, we are in the warm water, boiling slowly and we didn't even realize that one day we would be so thirsty and longing for physical contact.
Longing for a gathering of people, a singing, a ballad, a dinner, a walk on the street, a game of taco, a card, or even a church.
Amazing how we talk about faith and God in these last days. We were boiling and didn't notice that the water started to heat up and we stayed there until the limit of not having the strength to get out.
Today I see that we were not as well as we imagined in our life and virtual relationships. The COVID-19 came like boiling water, where we fell, and, with a huge jump, we jumped quietly, insignificantly, into our homes, which became our little worlds.
And then came the feeling: will it all end? Will I get my friends and family around again? Will I be able to go to the supermarket, go shopping and take a chimarrão to go drinking, making the super a walk and not a race of time versus alcohol gel?! I've been home for days. I saw reports of people in the United States talking about their 25th day of confinement.
I return to the old maxim that, when we are in danger, we make two calls: by the police to save us from trouble and by God to protect us. They are surviving there. Here, a thread of hope, with news of a possible vaccine at the end of the year. Let us pray.
* Signed articles do not necessarily reflect the opinion of Florida Review Magazine
**If you would like to send us articles for our newsletter, it is free. You can email us at editor@floridareview.com