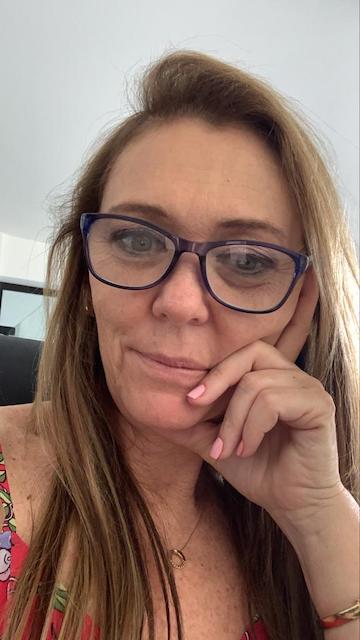 Por Gabriela Streb

De volta para o futuro foi lançado em 1985 e eu tinha 18 anos. Verdadeiro clássico. O filme já passou mais de um milhão de vezes na TV e se tornou atual.
Afinal, andar no tempo é o sonho de muita gente. Marty McFly foi protagonista de uma série de aparelhos, que hoje fazem parte do nosso dia a dia.
Difícil dizer para os adolescentes que, em 1985, era visionário pensar numa vídeo chamada, whatsApp, drone, skate sem rodas ou TV de tela plana.
Mas, vários outros filmes tiveram como data específica o ano de 2020. Em comum, a luta entre o bem e o mal. A temática é sempre a sobrevivência da espécie humana em detrimento a alienígenas. O bem contra o lado negro da força.
O Exterminador do Futuro é de 1984 e se passava no ano de 2020. Os locais eram sombrios e envolviam a morte de um guerrilheiro, que salvaria o planeta, predestinado, desde o ventre de sua mãe, em liderar a revolução, que acabaria com a guerra entre humanos e máquinas.
Então, para combater a tal revolução, mandou-se o fisiculturista, ex-governador e androide Arnold Schwarzenegger, para matar logo a senhora grávida do tal guerrilheiro.
Graças a Deus, as máquinas também têm o lado bom da força e o malvado caiu em si e se converteu. Salvou o guerrilheiro, nós aqui no Brasil e o mundo todo, umas quatro vezes, na tela grande e inúmeras vezes em reprises.
Pois, as máquinas não desistiram tão facilmente dessa guerra. E a frase clássica do filme passou a ser mantra: "Hasta La vista, baby!" Que significa, mais ou menos, o seguinte: Terminou o filme. Tudo acabou bem. Vencemos o mal, mas se precisar, eu retorno.
Por mim, poderia voltar só daqui a umas seis décadas e, o ano de 2020, pode ser riscado do calendário.
*Os artigos assinados não refletem necessariamente a opinião da Florida Review Magazine
**Se você deseja enviar artigos para a nossa newsletter, ela é gratuita. Você pode enviar um email para editor@floridareview.com
---
Movies in 2020

Back in the future, it was released in 1985 and I was 18 years old. True classic. The film has been shown more than a million times on TV and has become current.
After all, walking in time is the dream of many people. Marty McFly was the protagonist of a series of devices, which today are part of our daily lives.
It is difficult for teenagers to say that, in 1985, it was visionary to think of a video call, WhatsApp, drone, skateboard without wheels, or flat-screen TV.
However, several other films had the year 2020 as their specific date. In common, the struggle between good and evil. The theme is always the survival of the human species to the detriment of aliens. The good against the dark side of the force.
The Terminator is from 1984 and was set in the year 2020. The places were dark and involved the death of a guerrilla, who would save the planet, predestined, since his mother's womb, to lead the revolution, which would end the war between humans and machines.
Then, to fight such a revolution, the bodybuilder, ex-governor, and android Arnold Schwarzenegger were sent to immediately kill the pregnant lady of that guerrilla.
Thank goodness, machines also have the good side of strength, and the bad guy came to his senses and converted. He saved the guerrilla, us here in Brazil and the whole world, about four times, on the big screen and countless times in reruns.
Well, the machines did not give up on this war so easily. And the classic phrase in the film became a mantra: "Hasta La Vista, baby!" Which means, more or less, the following: Finished the film. Everything ended fine. We have overcome evil, but if I need to, I will return.
For me, it could only come back in about six decades and, in the year 2020, can be crossed off the calendar.
* Signed articles do not necessarily reflect the opinion of Florida Review Magazine
**If you would like to send us articles for our newsletter, it is free. You can email us at editor@floridareview.com