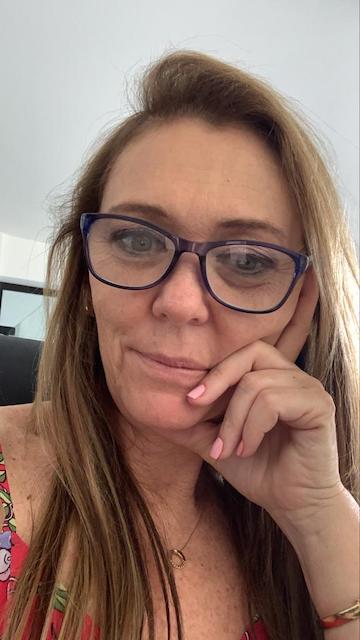 Por Gabriela Streb

Nunca vi tanta informação que promove tanta desinformação. Está na hora do futebol retornar, para podermos criticar times e técnicos. É bem melhor, do que ter 209 milhões de brasileiros falando qual a maneira correta de lidar e terminar com o Corona.
Tem discussões e opiniões completamente inócuas, sem qualquer sentido, a não ser provocar mais confusão na população. Quando vou a meu médico, ele me examina e diz qual o tratamento adequado. Isso se chama confiança no profissional e no seu diagnóstico.
Tenho uma amiga, que usou um tratamento chamado imunoterapia. Com sete tumores na cabeça, um no pulmão e outro no fêmur. Ficou curada. Tinha uma outra amiga, que fez o mesmo tratamento, para um câncer de pâncreas. Faleceu. O médico estava errado? Claro que não. Fez o seu melhor e ofereceu aquilo que entendia ser o melhor para sua paciente. Agora vamos para o Hidroxicloroquina e Cloronaquina, cujos estudos começaram em 2002, no combate ao Vírus, que já sofreu várias mutações. Tais testes tiveram que ser parados, porque, na época, faltou contaminados. Época boa essa. É o melhor tratamento? Não sei.
Aliás, não sei se o Annita (que não é a cantora), Azitromicina, vermífugo para cavalo, ou remédio para combater piolho, funcionam. Mas sei que tem muitos médicos que vão saber me orientar qual é o melhor tratamento, caso eu precise. Alguém conhece aí o estudo que possibilitou o uso da Penicilina?
Já andei perguntando e pesquisando e nunca existiu. Usado indiscriminadamente na 2ª Guerra Mundial nos soldados. Como diz a Dra. Gracian Li Pereira, anestesista e mestre em Epidemiologia, do Hospital Conceição em Porto Alegre: "Está na hora de acordar e reverter tudo o que a histeria deixou que acontecesse diante dos nossos olhos."
Ouso dizer, está na hora de deixar certas coisas para quem conhece e não pra quem dá parecer do tipo: parece ser.
*Os artigos assinados não refletem necessariamente a opinião da Florida Review Magazine
**Se você deseja enviar artigos para a nossa newsletter, ela é gratuita. Você pode enviar um email para editor@floridareview.com
---
Information that misinforms
By Gabriela Streb
advgabrielastreb@gmail.com

I have never seen so much information that promotes so much misinformation. It's time for soccer to return, so we can criticize teams and coaches. It is much better than having 209 million Brazilians talking about the correct way to deal with and end Corona.
It has completely innocuous discussions and opinions, without any sense, except to cause more confusion in the population. When I go to my doctor, he examines me and says what is the appropriate treatment. This is called trust in the professional and his diagnosis.
I have a friend, who used a treatment called immunotherapy. With seven tumors on the head, one on the lung, and one on the femur. She was healed. I had another friend, who had the same treatment, for pancreatic cancer. Died. Was the doctor wrong? Of course not. She did her best and offered what she thought was best for her patient.
Now we are going to Hydroxychloroquine and Chloronaquine, whose studies began in 2002, in the fight against the Virus, which has already undergone several mutations. Such tests had to be stopped because at the time, there was a lack of contaminants. Good time this. Is it the best treatment? Do not know.
I don't know if Annita (who is not the singer), Azithromycin, dewormer for horses, or medicine to combat lice, work. But I know that many doctors will know how to guide me on the best treatment, in case I need it. Does anyone know the study that made the use of Penicillin possible?
I've been asking and researching and it never existed. Used indiscriminately in World War II on soldiers. As Dr. Gracian Li Pereira, anesthetist and master in Epidemiology, at Hospital Conceição in Porto Alegre says: "It is time to wake up and reverse everything that hysteria left to happen before our eyes."
I dare say, it is time to leave certain things to those who know and not to those who give the type of opinion: it seems to be.
* Signed articles do not necessarily reflect the opinion of Florida Review Magazine
**If you would like to send us articles for our newsletter, it is free. You can email us at editor@floridareview.com