11/29/2018 – ArtHood56 Exhibition Opening Ceremony
Art Gallery located at 5600 NW 7th Ave
Miami, Florida 33127 —  • ArtHood56.com • Info@ArtHood56.com
To kick off Art Basel Miami Art Week, the ArtHood56 Studio showcases the work of 60 local and international contemporary artists from November 29, 2018 through December 9, 2019.
The Arthood56 gallery is owned by Mike Zikri, Gil Terem and Orly Kadosh. This Art Basel 2018 exhibition was curated by Edith Shiro, the Arthood56 art events curator and Orly Kadosh from KadoShiro Art Consulting.
During the Opening Ceremony, we had the opportunity to meet and interact with many of the exhibiting artists who presented their artwork. Most of the displayed creations range from modern contemporary paintings, sculptures, photography, designs, digital art and other installations. The exhibition encompasses art pieces from international artists with multicultural backgrounds, some of them internationally known, others young upcoming talents, including the following artists: Amy Gelb, Vero Murphy, Veronica Riedel, GADU, Edgar Gutierrez, Andres Zighelboim, Maya Tepper, Yoram Chisin, Ron Alon, Daniel St Juste, Glory for Latin, Andres Dominguez, Kahill and Louis, Didi Kadosh.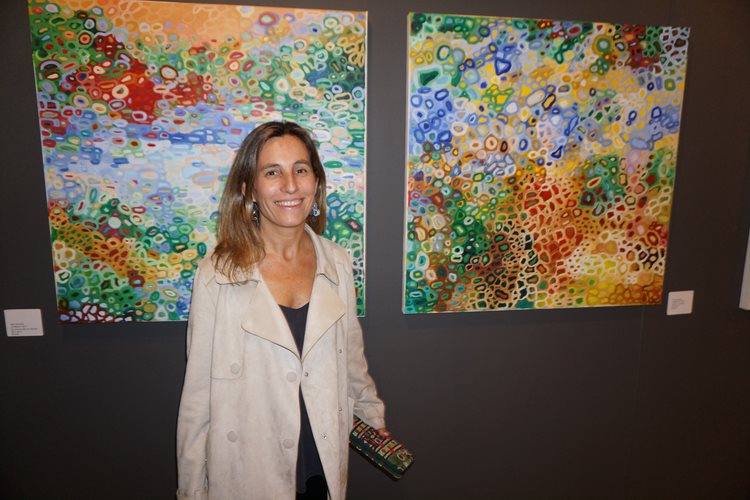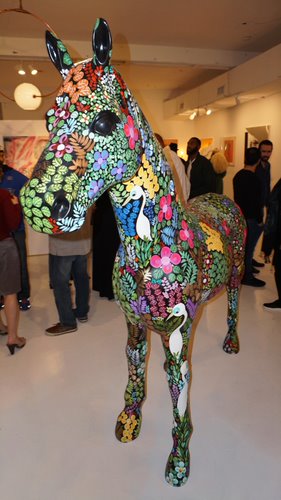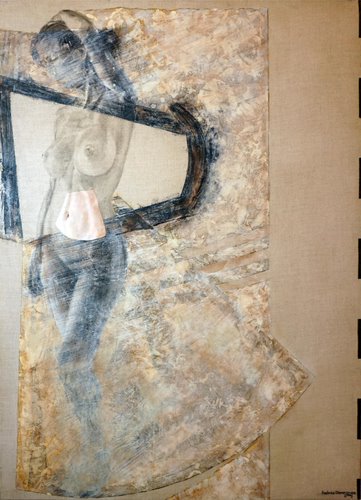 The posted photographs taken during the Opening Night only represent a small sample of the showed creations including paintings from South American artists, such as colorful abstract canvas from Edgar Guiterrez (Venezuela); Andres Zighelboim (Venezuela) a young and talented surrealist, expressionist and pop art artist; peaceful nature-inspired paintings from Vero(nica) Murphy (Argentina); naïf art from GADU (Venezuela); and Andres Dominguez (Chile) figurative portraits highlighting the fragility of the human being.
Also, As part of this exhibition, were several artists from Israel. To name the few we met personally, Maya Tepper a visual designer; Yoram Chisin an abstract painter featuring colorful representations of various human emotional states, Ron Alon featuring some of his amorphous graphite drawings, as well as design lamps created by Didi Kadosh.
We would also like to mention a young designer artist, Miami native Gloria Hernando who is an example of the emerging, vibrant local artists of the colorful city with Latin for Glory, and the beautiful "women's body of work" of the gifted photographer, Amy Abels-Gelb.
Finally, look for some playful bicycle art creations from Elitoworks, and a meditative composition from Kahill and Louis. Kahill Head is also a spiritual leader and a Burning Man performing artist.
Written by Elissa Leeds
Pictures by Vanessa Mercier