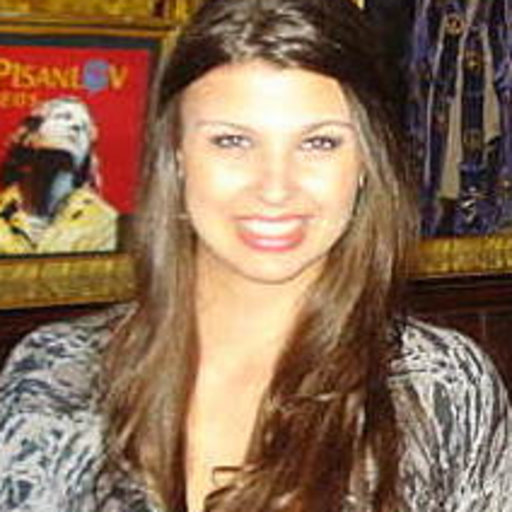 Por Natalia Frizzo

Os dias têm sido convidativos a nos fazer pensar. Os questionamentos internos perpassam devaneios e realidades que se mesclam, ampliando nossa falta de certezas sobre o futuro. Mas, se essencialmente o que nos pertence é o presente, do que precisamos abrir mão, e o que é necessário para seguir em frente?
Há um chamado coletivo para experiência de lutos. Sim, falo daquele sentimento de perda, de falta, de angústia e tristeza quando algo morre. Somos finitos. E, reconhecer isso, é perceber o quanto o tempo é precioso, é desafiar-nos a identificar o que na vida realmente importa.
Mas a morte, diferente do que alguns podem pensar, nunca foi somente do corpo físico. Há muitas formas de morrer e de enlutar-se ao longo da vida. E, muitas delas, estamos vivendo agora. Porém, nossos lutos de hoje, em muitos casos, não são reconhecidos.
Pensem comigo: morrem os empregos, o sentimento de segurança, o convívio social, os planos, as certezas que achávamos que tínhamos. Sofremos estas perdas e temos de nos haver com elas. E, assim, a presença do medo pode tornar-se companheira.
Michel de Montaigne* certa vez escreveu que, quem tivesse de ensinar os homens a morrer, lhes ensinaria ao mesmo tempo a viver. Assim nos parece esta Pandemia.
Ao revelar a fragilidade humana, oportuniza também uma verdadeira aula de compaixão, comunhão, ressignificação. Estamos todos em busca de um futuro novo, com novas respostas. Mas, antes, não seria preciso realizar novas perguntas?! Qual cara tem seu medo? Que tamanho ele carrega? Que espaço ele ocupa nas 24h do seu dia? O que o prende hoje à sua dor e o que você pode deixar de lado para tentar ser feliz?
O maior obstáculo à mudança está dentro de você mesmo. Nada melhora até você mudar. Quando você domina seu medo, você abre espaço para resgatar o que certamente ainda existe de forte e bom em você. E você abre uma fresta para a luz voltar a entrar, essa pequenina luz indecifrável, que, como dizia Vinícius de Moraes: às vezes, os poetas dão o nome de esperança.
Seguramente, apesar de todos os pesares, ainda nos resta ternura. Ainda encontramos esperança nos olhos uns dos outros. Experimente olhar mais devagar… Restam-nos ainda sonhos, memórias, encontros lindos com o que já vivemos, com quem já convivemos. Reconecte-se. A forma como administrarmos nossas crises hoje, servirá de base para que, quando a vida retomar traços de liberdade, possamos voltar diferentes, mas minimamente inteiros para nossas tarefas.
Vivíamos um normal que já não servia mais. Deixemos o vento passar e revelar a humanidade que ainda nos sobra, nos pertence e nos permite transformar – a si e uns aos outros.
Mas aja hoje, pois a nova rotina ainda não está pronta, está em construção. Reconheça seus medos, encontre tempo e gentileza para acolher seus lutos.
Contudo, como disse Jules Heme Aquí: "Quando a curva de contágio ceder, e os governos anunciarem 'conseguimos!' Por favor, não retorne à imortalidade, não vista novamente os trajes dos invencíveis dos inquebráveis dos que nunca sofrem. Não se esqueça do que sentiu…não se esqueça de que você é um ser humano, que você é frágil, finito. E cuide da vida, do planeta e de todos os seres do mundo, até o dia da sua morte, como se tivesse aprendido algo."
* Michel de Montaigne foi um dos filósofos mais importantes do Renascimento francês, conhecido por popularizar o ensaio como um gênero literário.
Natalia Schopf Frizzo  é psicóloga, mestra em Psicologia e Saúde – UFCSPA, Residência em Gestão e Atenção Hospitalar – Área de concentração: Oncologia- Hematologia – UFSM/HUSM, especialista em Cuidados Paliativos – Hospital Israelita Albert Einstein Especialista em Psicologia Hospitalar – CFP
*Os artigos assinados não refletem necessariamente a opinião da Florida Review Magazine
**Se você deseja enviar artigos para a nossa newsletter, ela é gratuita. Você pode enviar um email para editor@floridareview.com
---
 WHAT WOULD YOU DO IF YOU HAD NO FEAR?
By Natalia Frizzo
nataliafzz@hotmail.com

The days have been inviting to make us think. Internal questions run through daydreams and realities that mix, amplifying our lack of certainty about the future. But, if essentially what belongs to us is the present, what do we need to give up, and what is necessary to move on?
There is a collective call for the experience of mourning. Yes, I speak of that feeling of loss, of lack, of anguish and sadness when something dies. We are finite. And to recognize this is to realize how precious time is, to challenge ourselves to identify what in life matters.
But death, unlike what some might think, was never just the physical body. There are many ways to die and mourn over a lifetime. And, many of them, we are living now. However, our mourning today, in many cases, is not recognized.
Think with me: the jobs, the feeling of security, the social life, the plans, the certainties that we thought we had died. We suffer these losses and we have to deal with them. And so, the presence of fear can become a companion.
Michel de Montaigne * once wrote that whoever had to teach men to die would teach them to live at the same time. So it seems to us this Pandemic.
By revealing human fragility, it also provides a real lesson in compassion, communion, and reframing. We are all looking for a new future, with new answers. But, first, wouldn't it be necessary to ask new questions?! Which guy has your fear? What size does it carry? What space does it occupy in the 24h of your day? What holds you back from your pain today and what can you put aside to try to be happy?
The biggest obstacle to change is within yourself. Nothing gets better until you change. When you overcome your fear, you open space to rescue what is certainly still strong and good in you. And you open a crack for the light to come back in, that little indecipherable light, which, as Vinícius de Moraes used to say: sometimes, poets give the name of hope.
Surely, despite all the regrets, we still have tenderness. We still find hope in each other's eyes. Try to look more slowly … We still have dreams, memories, beautiful encounters with what we already live with, with whom we already live. Reconnect. The way we manage our crises today will serve as a basis so that, when life regains traces of freedom, we can return different, but minimally whole, to our tasks.
We lived a normal that no longer served. Let the wind pass and reveal the humanity that remains, which belongs to us and allows us to transform ourselves and each other.
But take action today, as the new routine is not yet ready, it is under construction. Acknowledge your fears, find time, and kindness to welcome your grief.
However, as Jules Heme Aquí said: "When the contagion curve subsides, and the governments announce we've done it! 'Please don't return to immortality, don't put on again the costumes of the invincible of the unbreakable of those who never suffer. Don't forget what you felt … don't forget that you are a human being, that you are fragile, finite. And take care of life, the planet and all beings in the world, until the day of your death, as if you had learned something."
* was one of the most significant philosophers of the French Renaissance, known for popularizing the essay as a literary genre.
Natalia Schopf Frizzo is a psychologist, master in Psychology and Health – UFCSPA, Residency in Management and Hospital Care – Concentration area: Oncology- Hematology – UFSM / HUSM, a specialist in Palliative Care – Hospital Israelita Albert Einstein Specialist in Hospital Psychology – CFP
* Signed articles do not necessarily reflect the opinion of Florida Review Magazine
** If you want to send articles to our newsletter, it is free. You can send an email to editor@floridareview.com