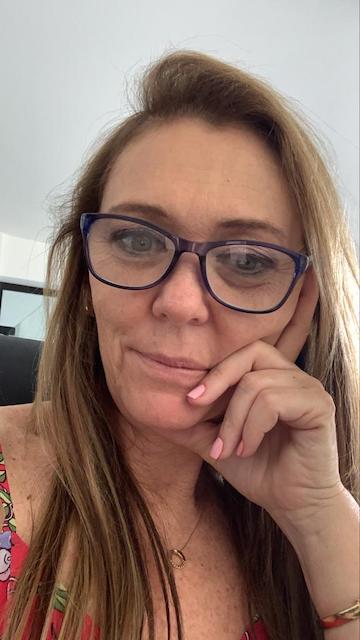 Por Gabriela Streb
Todo dia me deparo com novidades na internet. Sou da era analógica e não digital. Minha geração certamente é uma daquelas que mais sentiu essa mudança. Início dos celulares, computador em casa, internet discada. Vinha, como bônus, um enorme susto, ao abrir a conta telefônica.
Hoje, há inúmeras plataformas de redes sociais. Agora um tal de PIX, que não sei muito o que é. Tudo isso dizem que veio para facilitar nossa vida e otimizar nosso tempo.
Ainda gosto do email, porque posso mandá-lo a qualquer hora, do dia e da noite, e o endereçado olha e responde no seu próprio tempo.
O WhatsApp acaba sendo um inferno, em algumas horas. Pois, lá pela madrugada, receber promoções do tipo: "os bolos mais deliciosos que você pode encomendar", ou as "roupas que tenho para vender", só acabam causando aquela arritmia indesejada neste contato.
Mesmo que o telefone fique no vibra ou silencioso, como hábito para os dias modernos, sempre fica em alerta, porque alguém num apuro possa precisar contatar.
Talvez, o maior malefício dos tempos modernos seja a invasão à nossa vida e a clonagem de tudo o que é seu. A Lei de Proteção a Dados está aí e já é um avanço. Porém, não coíbe as indesejáveis clonagens de espertos, que se aprimoram em golpes cada vez mais elaborados.
Clonar placa de carro, WhatsApp, para pedir dinheiro a contatos ou mesmo entrar nas contas, dados ou mesmo fotos, são alguns exemplos.
O tal golpe do sequestro do filho caiu em descrédito e outros surgiram. Confesso que, embora não tenho filhos, por duas oportunidades tive eles sequestrados. Nas duas, meu coração parou na boca do medo que senti. Depois dos segundos de desespero, por aquela voz pedir minha ajuda, chorando, acabei dizendo da primeira vez: "Moço, tu acabaste de ficar muito rico, porque o único filho que tenho é canino e se chama Otto, também atende por Otolino ou Zico e ele está falando."
Na segunda vez, respondi que eles deveriam ficar com o garoto, porque era um boca-aberta de se deixar sequestrar pela segunda vez.
De qualquer modo, alerta não faz mal a ninguém, e, antes de sair respondendo qualquer coisa, tenta ligar para quem está questionando, é uma dica.
Porque estas ligações, em regra, sempre acontecem quando estamos mais atordoados, o que facilita ao criminoso.
*Os artigos assinados não refletem necessariamente a opinião da Florida Review Magazine
**Se você deseja enviar artigos para a nossa newsletter, ela é gratuita. Você pode enviar um email para editor@floridareview.com
---
Modern life

By Gabriela Streb
advgabrielastreb@gmail.com
Every day I come across news on the internet. I am from the analog and not digital era. My generation is undoubtedly one of those who felt the change the most—cell phones, home computers, and dial-up internet. As a bonus, there was a huge scare when opening the phone bill.
Today, there are numerous social networking platforms. Now a PIX, I don't know what it is. All of this is said to have come to make our lives easier and to optimize our time.
I still like the email because I can send it at any time, day or night, and the addressee looks and responds in his own time.
WhatsApp ends up being hell in a few hours. Because, at dawn, receive promotions like: "the most delicious cakes you can order", or the "clothes I have to sell", only end up causing that unwanted arrhythmia in this contact.
Even if the phone is not vibrating or silent, as a habit for modern days, it is always on alert because someone in trouble may need to contact you.
Perhaps, the most significant harm of modern times is the invasion of our life and the cloning of everything that is yours. The Data Protection Law is there and is already a step forward. However, it does not shy away from the undesirable cloning of smart people who improve themselves in more elaborate blows.
Cloning a license plate, WhatsApp, to ask for money from contacts or even entering accounts, data, or even photos, are some examples.
The coup of the kidnapping of his son fell into disrepute, and others appeared. I confess that, although I have no children, on two occasions, I had them kidnapped. At both, my heart stopped at the mouth of the fear I felt. After the seconds of despair, because that voice asked for my help, crying, I ended up saying the first time: "Young man, you just got wealthy, because the only son I have is canine and is called Otto, he also takes care of Otolino or Zico, and he's talking."
The second time, I replied that they should stay with the boy because he was open-mouthed about being kidnapped a second time.
Anyway, alerting doesn't hurt anyone, and before you leave to answer anything, try to call whoever is questioning, it's a tip.
As a rule, these calls always happen when we are most stunned, which makes it easier for the criminal.
* Signed articles do not necessarily reflect the opinion of Florida Review Magazine
** If you want to send articles to our newsletter, it is free. You can send an email to editor@floridareview.com