Luxury accessory brand Visconti's new pen is inspired by Catalan modernist architect Antoni Gaudí.
The Italian pen maker has beautifully captured the artist's eclectic, daring, and eccentric aesthetic with its Casa Batlló Pen. Visconti's rollerball and fountain pen designs embody the artist's taste for conveying the whimsical and majestic in the natural world, with bright hues and fluid lines evoking his vision.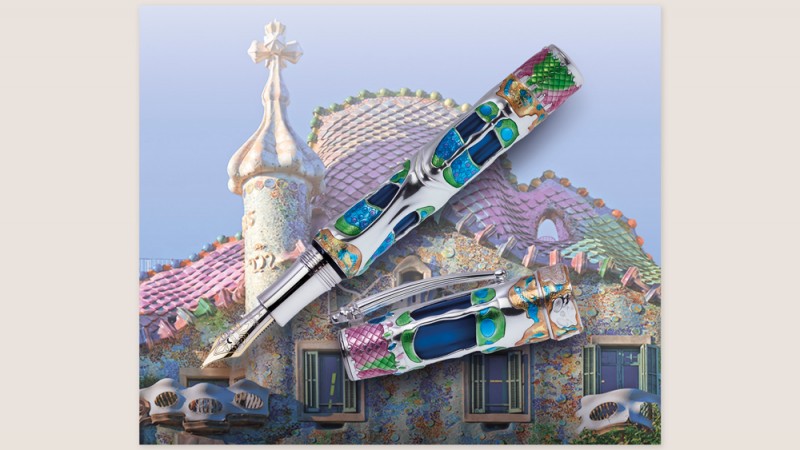 Gaudí is best known for his design of seven incredible buildings, including Sagrada Familia, Casa Batlló, and Casa Milà, and his signature fabulist style is nicely captured in the Casa Batlló's three-layer design.
Visconti shows off its artisanal skill as well with glossy enamel, iridescent coating, and intricate detailing, highlighted by Saint George's lance serving as the pen clip, positioned as if it were set into the back of a beautifully scaled dragon. A double reservoir power filler keeps refills to a minimum, and a 23-carat palladium nib offers superb accuracy.
Visconti's Casa Batlló pen is available for $5,750, in gold or silver finishes.