A New Concept of "Eye Care": Orbis Flying Eye Hospital! 
Vivienne Bardot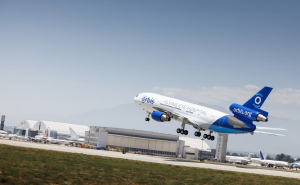 Orbis's Flying Eye Hospital a health care and technological marvel, is landing at Palm Beach International Airport from March 8th to 10th!
They'd love to invite you out to tour the world's only Flying Eye Hospital in this incredibly rare opportunity.
Orbis is a leading global non-governmental organization that has been a pioneer in the prevention and treatment of blindness for over 35 years.
Orbis travels the world fighting to cure avoidable blindness by ensuring that everyone has access to quality eye care, no matter where they live, and transforms lives by delivering the skills, resources, and knowledge needed to deliver accessible quality eye care. The organization works with volunteer faculty and doctors – including partners in the South Florida area – to provide low-income countries with hands-on ophthalmology training, and strengthens healthcare infrastructure by advocating for the prioritization of eye health on public health agendas.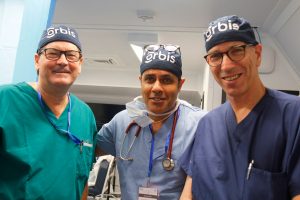 The Flying Eye Hospital will be sitting stateside in Palm Beach for just a short time to refuel, restock, and showcase its incredible work to-date before jetting off to projects in Peru, China, Ethiopia and beyond. Onsite, they could offer you the unique opportunity to have exclusive access to:
A VIP tour of the amazing technology used in training and meet the expert doctors, plus Palm Beach volunteer faculty,  that are changing the way we treat eye disease.
Experience first-hand their state-of-the-art, fully accredited eye hospital with technology that can transmit live surgeries around the world in 3D; specifically, Orbis's Cybersight program can be accredited to the following:
3,200 "active" Cybersight users (courses or consult) in 2017
3,797 webinar attendees (1,130 unique) from 113 countries in 2017 (3.4 avg attendance)
1,712 YTD case
 This will be an incredible opportunity for you to check out the plane, meet the crew, talk health and how eye-care is imperative to one's overall wellness.
Give someone the gift of sight today! Make a difference: spread the word and Help Someone See! Vivienne's List recommends!
See you on board in Palm Beach this weekend?